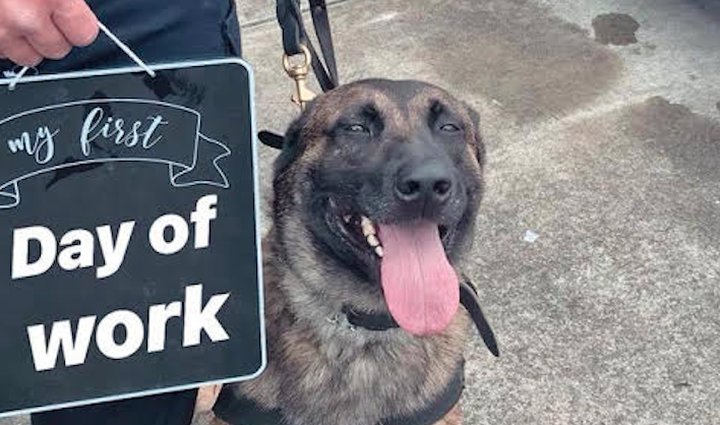 You've been put on notice, Eureka baddies! Max is on duty. More in the Eureka Police Department press release below:

The Eureka Police Department is pleased to introduce our newest K9 team, Officer Christiansen and K9 Max. Officer Christiansen and Max spent the last two months in Santa Rosa with Golden Gate K9 being trained in patrol and narcotics operations. Max is a two year old Belgian Malinois and German Shepherd mix and was bred and raised in Mexico.

Max is trained in apprehending criminal offenders along with locating meth, heroin and cocaine. Officer Christiansen grew up in Eureka, is a former Marine, and has been with EPD for almost four years. Officer Christiansen and Max are now the second K9 team at EPD, joining Sergeant La France and Vex. EPD plans to expand the K9 program in the future.

Max was purchased fully through donations from the community. Future donations can be made to the Eureka Police K9 Donation Fund, 604 C St. Eureka, CA 95501. The Eureka Police Department wishes to thank all those that have donated over the years to help fund our successful K9 program.

For any questions about the EPD K9 Unit, please contact Sergeant LaFrance at llafrance@ci.eureka.ca.gov.