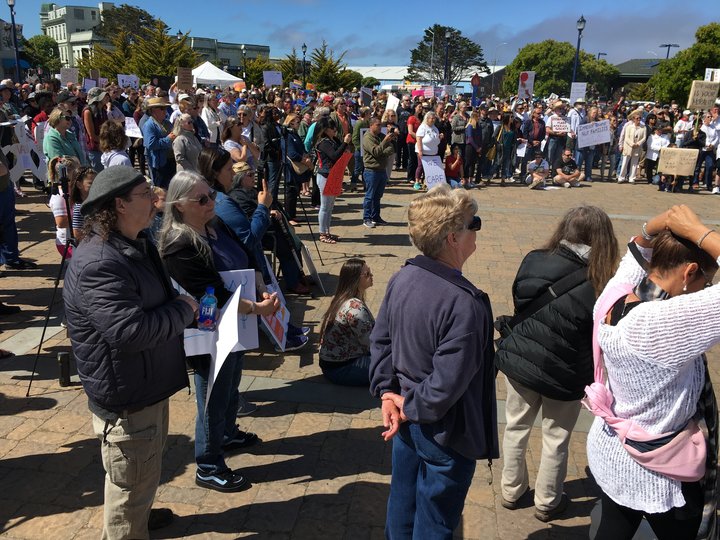 A huge crowd gathered at Madaket Plaza and marched through Old Town Eureka this morning, joining thousands of people across the country in support of Families Belong Together —a nation wide protest against the separation of families at the U.S./ Mexico border.
Speakers included representatives from Centro Del Pueblo, the National Union of Healthcare Workers (NUHW) and other community members. Renee Saucedo of Centro Del Pueblo and NUHW spoke of the outrage she is feeling.
"Children have been stolen from their parents and locked in child prison camps," she said.
The crowd booed in response, to which Saucedo encouraged: "Louder so they can hear us, Humboldt!"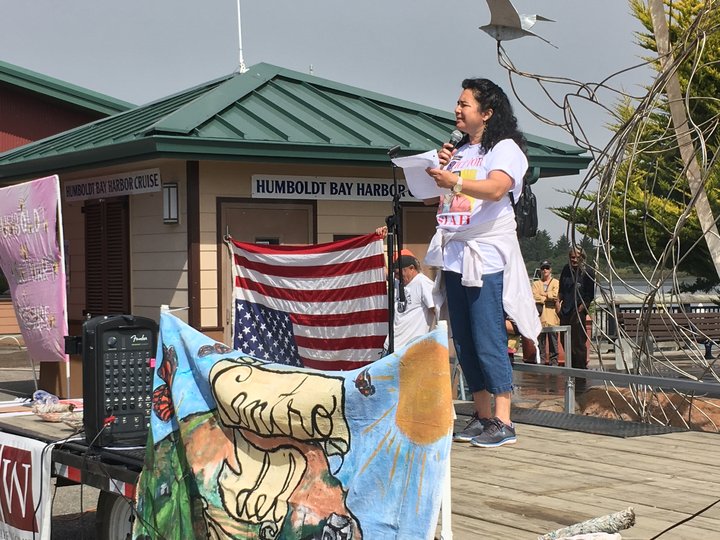 Saucedo also encouraged community members to vote in November to help Humboldt become a sanctuary county. Centro Del Pueblo members have been pushing hard for Humboldt County to adopt a sanctuary ordinance and submitted a petition with over 6,000 signatures to the Office of Elections in May.
Jennifer Ventura —sister of Claudia Portillo, who was recently released after seven months in immigration detention— also spoke during the rally today.
"To me this is no longer just about race," Ventura said. "This is about profit. The question we have to ask ourselves is who is profiting from mass incarcerations? Who is making money off of our suffering?"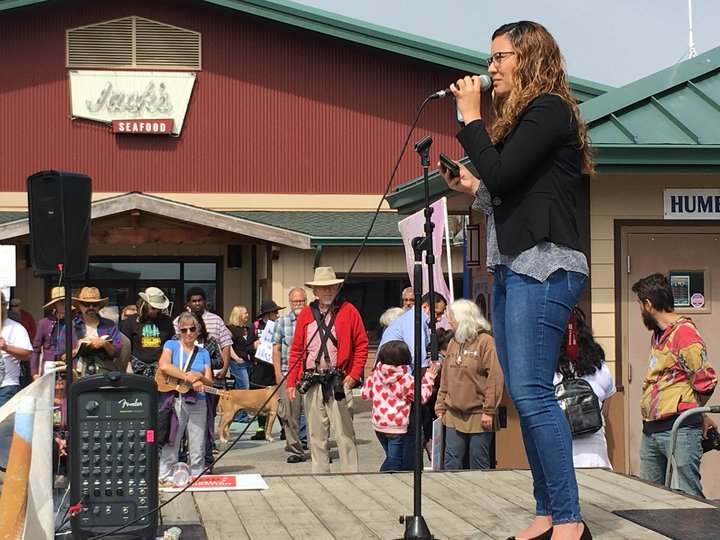 John Driscoll —District Representative of Congressman Jared Huffman— spoke on Huffman's behalf. Congressman Huffman was at the rally in Petaluma today and asked Driscoll to share a statement. In the statement Huffman encouraged individuals to write letters to Congress and to keep pushing on this issue.
"Don't let Trump and his enablers in Congress off the hook," Driscoll read.
After the rally at Madaket Plaza, the crowd marched down the boardwalk and through old town, chanting "Racists out, immigrants in!" and "Hey hey, ho ho, I-C-E has got to go!"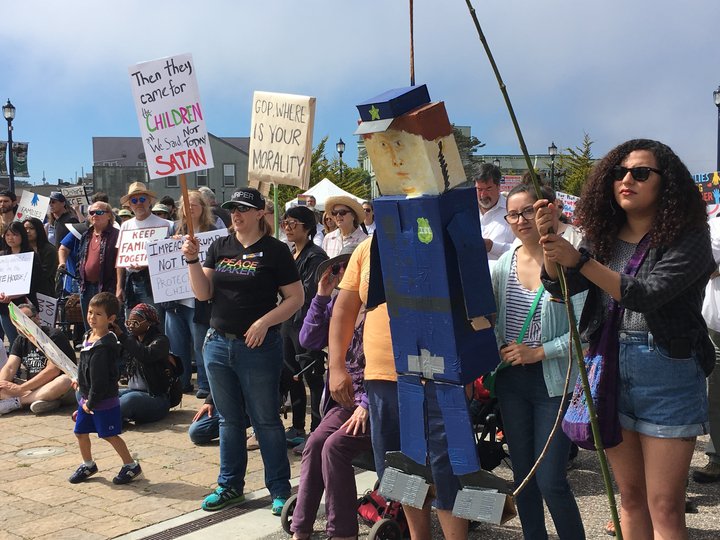 Sarah Torres, one of the event organizers told the Outpost that she was very happy with the turnout at today's march. Torres was told there were around 3,000 people in attendance, though she was not entirely sure that number was accurate.

"It was way more organized than I could have ever hoped," she said.
Torres also wanted to stress the fact that this event was put together by a small number of individuals in the community in a relatively short amount of time.
"You don't have to be part of an organization to start something like this in your community," she said. "Anybody can say 'I feel passionately about this, who else does?' and put together some sort of event like this or some sort of call for action."
You can watch videos of the march on the Families Belong Together Eureka Facebook page.