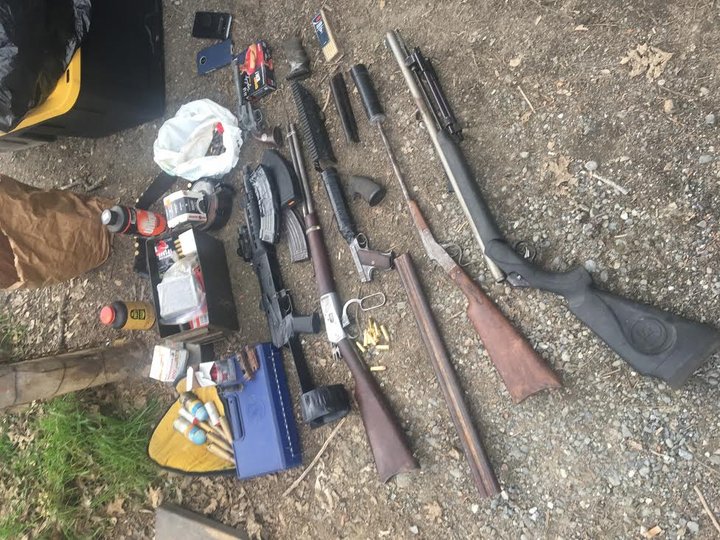 Humboldt County Sheriff's Office release:

Humboldt County Sheriff's Deputies discovered illegal guns, ammunition and a pipe bomb during a probation check Wednesday in Alderpoint.

On March 7, 2018, at about 3:30 p.m., sheriff's deputies conducted a probation search on 40-year-old Terra Robert Gibson of Alderpoint. During a search of Gibson's residence, deputies located four firearms, including one assault rifle, several high capacity magazines, over 500 pounds rounds of ammunition, over 10 pounds of marijuana, and a pipe bomb.

The Humboldt County Sheriff's Office Explosive Ordnance Disposal Team was dispatched and rendered the device safe.

Gibson was booked into the Humboldt County Correctional Facility on the following charges: possession of a destructive device or explosive, possession of a high capacity magazine, possession of a controlled substance for sales, felon in possession of a firearm, possession of an assault weapon, prohibited person in possession of ammunition and violation of probation.

Gibson's bail is set at $150,000.