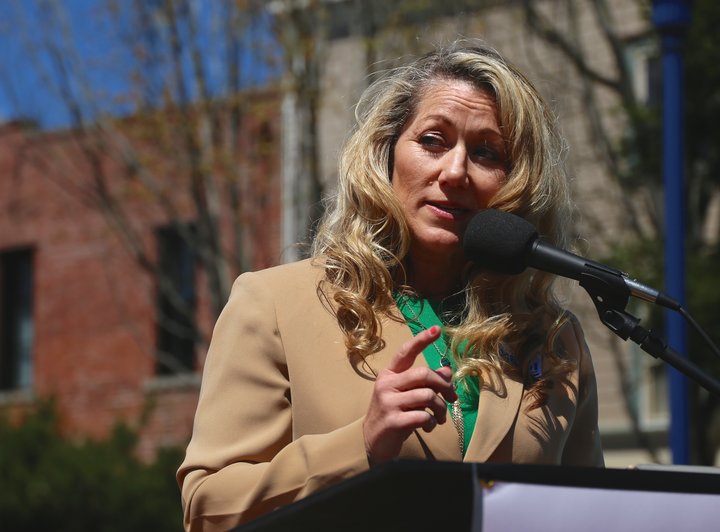 During a sunny Tuesday afternoon event in front of Old Town's Gazebo, Eureka city councilmember and Faith Center pastor Heidi Messner officially announced to a few dozen supporters that she would rather be their mayor.
Messner's decision to launch a campaign to fill termed-out Mayor Frank Jager's seat following November's election comes as she is currently serving her second year (of a four-year term) as councilmember for Eureka's Second Ward. She ran unopposed back in 2016. The majority of her prepared statements focused on the love and optimism she feels toward Eureka and its citizens.
"This place is amazing," Messner proclaimed. "We have a rich culture and artistic community. Our natural resources, our waterfront, our trails, our beaches, the redwoods, the rivers are without question some of the best in the world. However, Eureka's greatest resource is its people. That's you. Every one of you."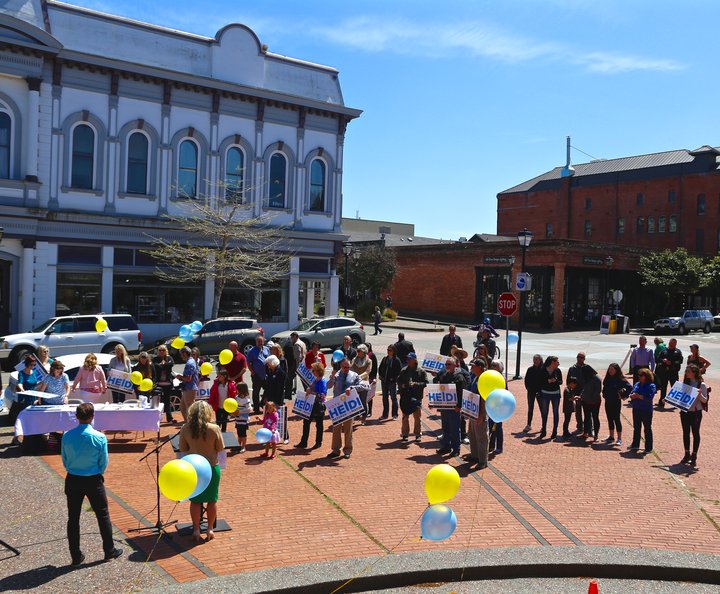 Messner acknowledged that Eureka has endured tough times recently, calling the city "divided and indecisive" at times, but her overall tone remained upbeat.
"We know that Eureka has issues," Messner said. "But together we have the intelligence, the creativity, the compassion, the motivation and the resources to address Eureka's problems — problems which I prefer to call challenges, because challenges are opportunities to implement transformation."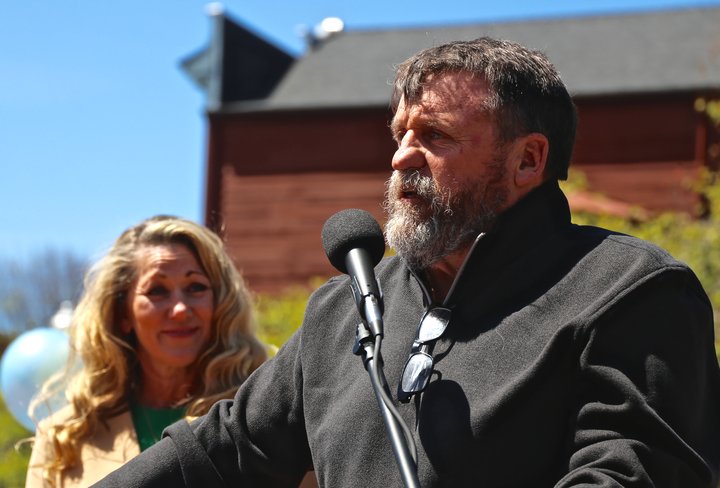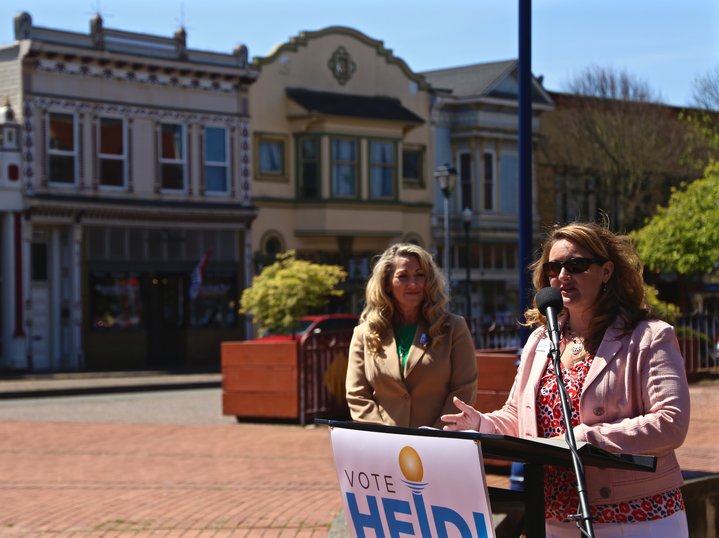 A few boosters took to the mic prior to Messner's speech to voice their support for the candidate, including Humboldt County Supervisor Rex Bohn ("Her commitment to community is second to none"); Old Town Coffee and Chocolates owner Cathy Kunkler ("She really cares about Eureka"); and longtime friend and Express Employment Professionals owner Shelly Nilsen.
"I have confidence in Heidi's ability to be an active and engaged representative and mayor for Eureka," Nilsen said. "She's demonstatred the strength and ability to provide the leadership Eureka needs to continue moving forward in a healthy direction."
As of yet Messner is the only person who has publicly declared intent to run for mayor in 2018. Candidates in Eureka can officially file to run for office from July 16 through Aug. 10.
Watch today's campaign launch in its entirety below.