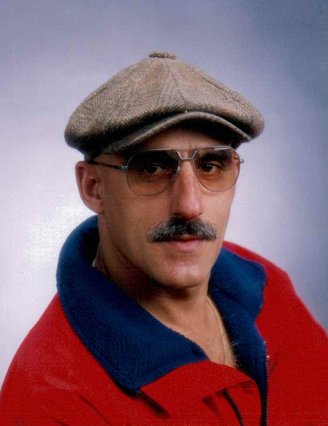 David Lorenzo Homem — husband, father, brother, uncle, godfather, son and friend — passed away peacefully with his family at his side on May 28, 2018 at Mad River Community Hospital in Arcata. He was 74 years old.

David Lorenzo Homem was born on May 20, 1944 in Porto Judeu on the island of Terceira, Azores, Portugal. In November 1959, David emigrated from the Azores to Rio del Janeiro, Brazil. On March 9, 1966, David immigrated to the United States with his sister Natalia, settling in Arcata until his death.
On December 19, 1992, he married the love of his life Ana Paula Homem. On May 4, 1994, David and Ana Paula had their first and only child, David Kristopher Homem. Kristopher was diagnosed with autism when he was three years old. David and Ana Paula embraced their child with grace, joy and love.
David was employed at Simpson Timber in Korbel, California for 42 years as a bucket station. He became disabled and retired in 2003. He was loved by many co-workers and he had lunches with some of them even after retiring.
He also spent a lot of Sundays at the Portuguese Hall playing cards with friends and family. He had the greatest sense of humor. He made a lot of us laugh with his funny animal nicknames for family members. He called his nephew-in-law Jordon a giraffe because of his height. We were blessed to have him in our lives.
Unfortunately, David was diagnosed with lung cancer approximately two and half years ago. He had been battling cancer and doing chemotherapy to stay alive to spend as much time with his family as possible.
A special thanks to the medical nurses and staff at Saint Joseph Hospital Oncology, Mad River Community Hospital and American Cancer Society for their kindness and support, especially Dr. Ritcha and Doug Shaw. A special thanks to the family members who brought meals for David, especially his sister Natalia. Also, a special thanks to his father-in-law Abel who took him to his doctors' appointments, shaved his face, a constant companion, and someone he could trust with his end of life wishes.
David was survived by his wife Ana Paula Homem, son David Kristopher Home,, father-in-law and mother-in-law Abel and Grinoalda, brother-in-law Abel and son Trevin, sister-in-law Coralia and son Jordon; and also deeply mourned by his siblings Gabriela, Jose and Gloria, Fernando and Jorlanda, Durvalina, Antonio, Natalia, Avelino and Ana, and Joao de Matos. David will be deeply missed by his wife Ana Paula and son Kristopher and by all of us listed above and those who know him.
May his soul rest in peace and for all of us who know him be given comfort through the love of God. May God give him eternal rest. He will never be forgotten.
We ask people to make contributions in David's memory to the American Cancer Society. Donate by telephone by calling (800) 227-2345 or by email at www.cancer.org.
A visitation will be held on June 1, 2018 from 5:00 p.m. until 7:00 p.m. when the recitation of the rosary will be held by Fr. Andrew Pacheco on June 1, 2018 at 7:00 p.m.at Paul's Chapel in Arcata. A mass and celebration of his life will be held by Fr. Pacheco on June 2, 2018 at 10:00 a.m. at St. Mary's Catholic Church in Arcata. All are welcome. David will then be returned to Paul's Chapel for cremation as per David's end of life wishes. The pallbearers are Frank Homen, Rich Homen, Larry Murphy, Nicholas Machado, Anthony Lorenco, Frank Oliveira, and Jordon Vieira.
Please sign the guestbook at www.times-standard.com and Paul's Chapel before the rosary
###
The obituary above was submitted on behalf of David Homem's family. The Lost Coast Outpost runs obituaries of Humboldt County residents at no charge. See guidelines here.