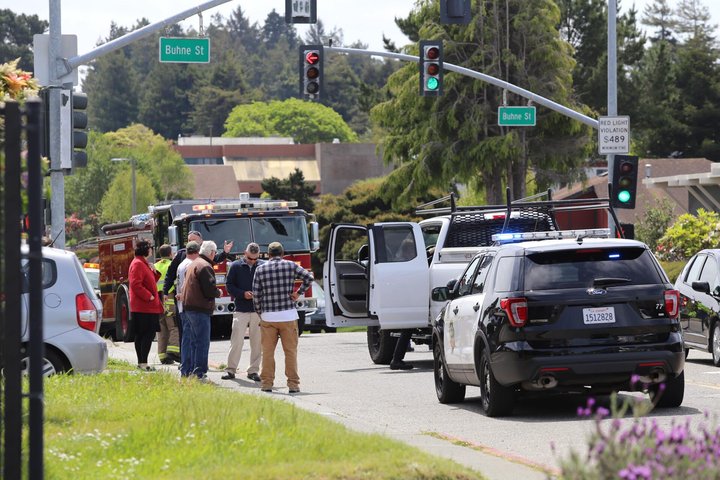 The driver of a white pickup crashed into another vehicle and a mailbox while driving before coming to a stop on Harrison Avenue, near St. Joseph Hospital, this afternoon.
According to scanner traffic, the driver was suffering from stab wounds.
Fire, ambulance and police officers responded to the scene and transported the victim the rest of the way to the hospital. Northbound traffic on Harrison was blocked for some time, but is now flowing.
Det. Richard Bise of the Eureka Police Department told the Outpost at the scene that not much could be released at this time, as the investigation of the case is early and ongoing.
Department spokesperson Katie Hill has told us that she is gathering more information on the case. We'll update when we know more.