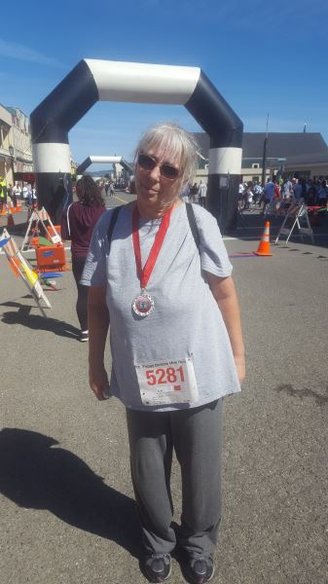 Janet Fosdick-Miller
April 13, 1954 - November 16, 2018
From the words of Janet Fosdick-Miller just prior to her death.
Janet was born and raised in Eureka. She remained in Eureka her whole life except for a few months here and there. Being raised in a neighborhood of boys she learned to play a lot of sports. Her favorite was baseball and shooting guns. Her father's involvement in Babe Ruth and Little League gave her lots of experience practicing and many black eyes from getting hit watching the boys. At age 10, she started shooting at the rifle club. She was an excellent shot and entered quite a few tournaments. She loved competing in out-of-town tournaments. She was an animal lover. She used to sneak the neighborhood animals into the house at night. She adopted many strays, much to her mother's disapproval. She had pets right up until her death.
Janet worked at the local Social Security Office for 23 years before retiring with a bad back. She then spent the majority of time around her nieces who meant the world to her. Her biggest joy was her niece Abby who came to live with her during a very dark time in her life.
She is survived by her husband Alan Miller of Eureka; her niece Abigail Fosdick, who was there by her side through every illness, or just even a hand to hold in hard times, and Abigail's finance Max Small, both of Eureka; nieces Roberta Conn and her children Alexis and Luca Green, all of Eureka; her niece Kimberly Fosdick-Baeza, her husband Daniel their children Justin, Bree and Danica; the Tuel girls — Brenda, Morgan and Kasey.
She was preceded in death by her two parents, Homer and Virginia Fosdick, who she cared for when they were seriously ill.
Her final resting place will be Iaqua Cemetery up in the mountains she loved as a child. We will also be making some glass hearts with her ashes that we will be giving to her close family and friends.
Special recognition to the Cancer Care Center and Hospice of Eureka. She wanted to stress the importance of not smoking. She fought so hard for almost two years battling a cancer that was supposed to take her within 8 months of her first diagnosis.
A gathering celebration is scheduled for Dec. 7 from 5 p.m. to 9 p.m. at the Bay Room at the Wharfinger Building in Eureka. Please contact Abigail Fosdick for more information or if you have any questions.
###
The obituary above was submitted on behalf of Janet Fosdick-Miller's family. The Lost Coast Outpost runs obituaries of Humboldt County residents at no charge. See guidelines here.