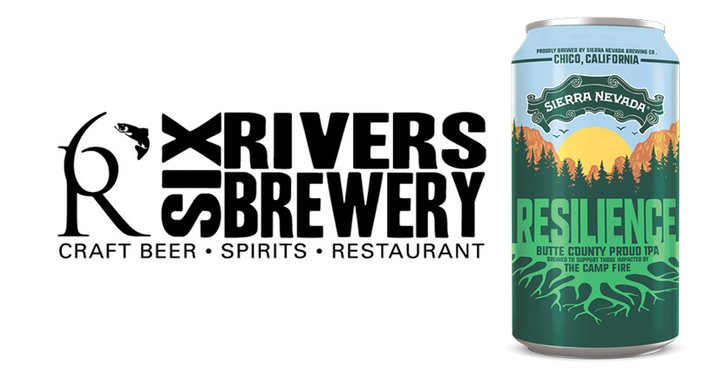 Six Rivers Brewery, in unison with Sierra Nevada and hundreds of other breweries, is making a special new IPA on Tuesday, for which 100 percent of the profits will go to helping the victims of the deadly Camp Fire burning east of Chico.
Founder Ken Grossman of the Sierra Nevada Brewing Company, which operates out of Chico, recently put out the call for all the breweries in the U.S. to join him in raising money for the Camp Fire Relief Fund, by brewing a "Resilience Butte County Proud IPA."
"Once the fire is out, we will distribute all donated money to partner organizations that are dedicated to rebuilding and supporting the communities that have been affected," Sierra Nevada stated in a press release.
Six Rivers owner Meredith Maier told the Outpost that she was already thinking of ways to help support relief efforts in Butte County when she got Sierra Nevada's email, because a Mad River Brewing Company employee's parents lost their home in the fire.
"The Chico area is close to our hearts," Maier said. "It's a great opportunity for us to give back and show out support."
Maier said that she's also inviting local firefighters to Six Rivers to help with the brewing precess on Tuesday, when all the involved companies are expected to begin brewing the beer.
While Sierra Nevada did not list any other Humboldt County breweries on its list of supporters, Maier said that she expects other local breweries to join in the relief effort at some point, adding that Sierra Nevada is going to reimburse the companies for some, if not all, of the beer's ingredients.
The beer will take a couple of weeks to ferment, but Maier said it should be available on tap at the Six Rivers Brewery by the second week of December.