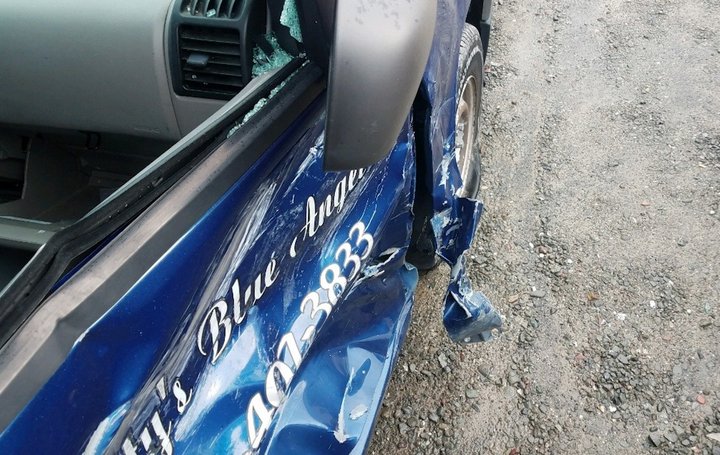 Betty Chinn, recognized as a hero by both CNN and people with brains, needs little introduction here in Humboldt, so let's cut to the chase.
On Monday of this week Betty was driving her iconic Blue Angel delivery truck near the intersection of Sixth and A streets in Eureka when the driver's side of her vehicle was struck by another driver who'd run a stop sign. Luckily neither Betty nor the occupants of the other vehicle were injured, but the delivery truck was totaled.
Like how many tragedies in America play out, a GoFundMe campaign has been launched to help Betty obtain new, specialized wheels so she can quickly return to doing good in our community. Why seek funding this way? The fundraiser page contains answers to many of the questions rattling around in your head:
With the refrigeration and heating unit necessary to properly and safely store and transport both hot and cold food, the replacement of the vehicle is expected to cost around $50,000. Insurance recovery on the total vehicle is unknown at this time, but will be at fair market value for a 12-year-old high-mileage vehicle. We anticipate the need to raise considerable funds in order to replace the vehicle which is essential to continuation of Betty's ministry.
For more info or to donate click here.