The Lumberjacks have one more game this season, but Redwood Bowl has seen the last of HSU football.
The Lumberjacks played their final home game yesterday afternoon, losing to Azusa Pacific University 17-20 by an overtime field goal.
"Happy 50th birthday to the Marching Lumberjacks and enormous thanks to Lumberjacks football and fans for nine decades of fun in the Redwood Bowl," HSU wrote on Instagram yesterday.
Despite the mostly somber circumstances surrounding the game, Lumberjack fans were treated to a joyous moment when senior lineman Nathan Trent kneeled down and proposed to his girlfriend at midfield, surrounded by his cheering teammates.
"She said yes!" the HSU Athletics Department wrote on Instagram, captioning a photo of the proposal.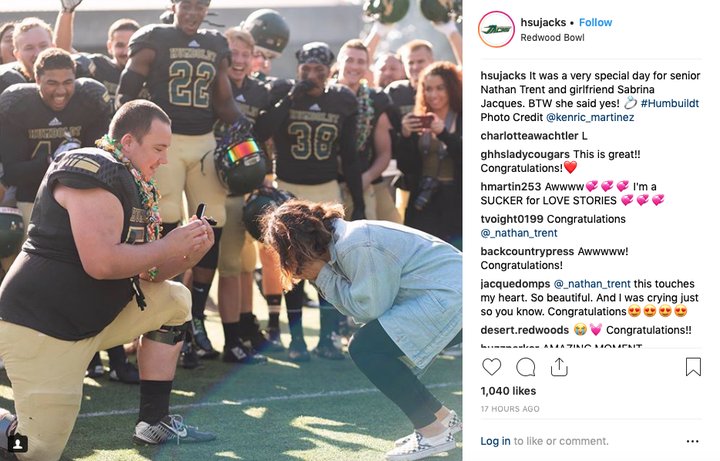 The Jacks now have a season record of 1-8. The team will play its final game ever against Simon Fraser University next Saturday in British Colombia, Canada.