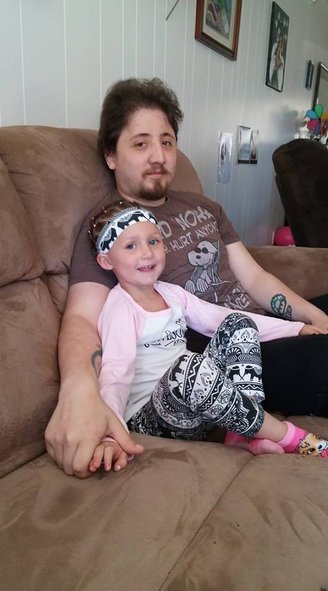 Damian Zane Jackson
February 22nd, 1993 to November 4th, 2018
Defender of fairness, debater of grand ideas, a slayer of cancer, and the holder of nine lives, he was defeated by the demons of depression, and will forever be in our hearts.
Damian never had an easy road to follow. He was born with Craniostenosis and had major correctional surgery at 3 months old. The doctors said not to worry — he wouldn't walk until he was completely healed. He was off and running at 7 months. Damian struggled preschool through high school, although he had his favorite teachers that helped him along the way — Janic Olmo & Penny Mitchell at Hoopa Preschool, Mr. Paytus, Mrs. Backman at Bloomfield Elementary, Mrs. Yoman at Sunnybrae Middle school, and Mr. Navarre at Pacific Coast High School.
He enjoyed playing sports, however practice … not so much. He played everything from two square, T-ball, basketball and AAA Football. He was a natural athlete and had no fear of the ball, however his stubbornness would win over his drive to play.
Damian enjoyed his time traveling and working with Hoopa TCCC and working to rid places of evasive plants. His favorite story was to tell about the Grand Canyon. He spent time working as a cook at Blue Lake Casino, cage cashier at Cherie Heights, and deliveryman for Don's Donuts.
His biggest adventure took him to Kansas, where he met up with Kiari World Turner, who gave him the love of his life — their daughter, Mikayla. He said he was always afraid to get to close to Mikayla because he didn't know how long he would be with her, but he did love his daughter with all he had.
He was an avid gamer both online and board games, holding game nights twice a week with his friends and playing cribbage whenever he got the chance. Damian found solace being on the river fishing with his Papa Gale or hanging with Papa cutting wood, and was more than eager to jump in with cousin Bill or sister Litta and her boyfriend Brad when they mentioned fishing. He liked getting wood with his brother Zach and he looked forward to tubing down the Trinity with family and friends, exploring the woods or playing three out of five games of crib at his Grandma Nita's and Grandpa Zane's.
Damian is proceeded in death by his Grandma Eleanor and Papa Gale, and His Auntie Gaylene. He is survived by his Daughter Mikayla Marie Jackson, Sisters Melitta Jackson and boyfriend Brad Rojas, and Trinity Jackson, Brother Zachery Jackson, Mother Marlette Grant-Jackson, Father Earl Jackson and wife Sarah Jones, Grand parents Nita and Zane Grant Sr., Uncles Zane "Chip" Grant Jr., Roger Sanderson and Wife Billie and children, Heath "Bubs" Jackson, Auntie Jackie Risling and Husband Tony, Auntie Amber and Husband Mike Van Dunk, and Bo Robbins. Cousins: Xander Jackson and Trey Van Dunk, Zane Grant III, Nikki Mosier and children, Nicole Risling and children, Antoinette "Booboo" Risling and Husband Jack George and children, Angela Risling, Levi Risling, Lori Risling, and Misqyits Baldy and Husband Michael Baldy Jr, Brandice Davis and Bob Kane Jr., and Lillian Davis and Bill McCovey.
The family would like to give a special thanks to Donovan Miller, Xander Jackson, Kohdi Hagans, Brandon Crockett, Seth Norton, and Colt for being Damian's friends and for always being there for him when he needed you.
Services will be held Saturday November 10th 2018 at 1 p.m. at Paul's Chapel in Arcata. Reception to follow.
###

The obituary above was submitted by Damian Jackson's family. The Lost Coast Outpost runs obituaries of Humboldt County residents at no charge. See guidelines here.