UPDATE, 11/9: A day after it began Cal Fire now lists the Camp Fire in Butte County at over 70,000 acres with 5 percent containment.
Watch coverage from KRCR-TV out of Redding above.
# # #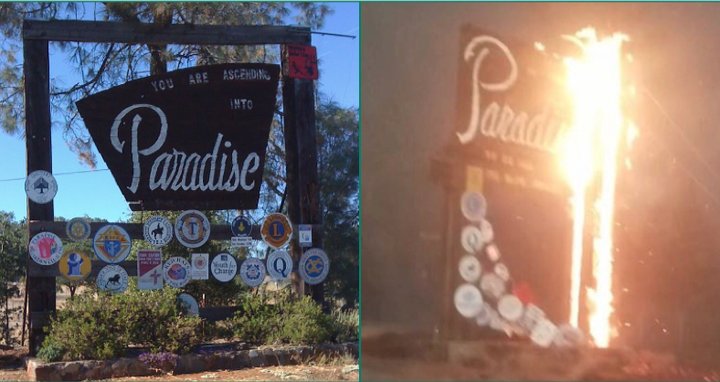 UPDATE, 4:15 p.m.: More than 30,000 people have been evacuated from areas threatened by the Camp Fire. At an afternoon press conference Butte County Sheriff Kory Honea outlined his department's response to the fire.

"We have been able to evacuate thousands of people out of the areas," Honea said but he said his agency has not yet been able to respond to around 400 calls for service — mostly from people requesting assistance leaving their home and from others hoping for welfare checks on their loved ones. He pleaded with the public to heed evacuation calls.
"Trust me when I tell you lives are on the line when we issue these orders," he said. Honda said BCSO had received reports of some fatalities but that he could not confirm anything specific at this time.
Cal Fire Chief Darren Read said that well over 1,000 structures in Paradise have been destroyed. When asked if there was a threat that the fire could affect the City of Chico, Read responded that it was possible but noted that the land around Chico was flat and lacked dry brush that could help fuel the blaze.
# # #
Below: Video taken by a woman escaping the Camp Fire.
# # #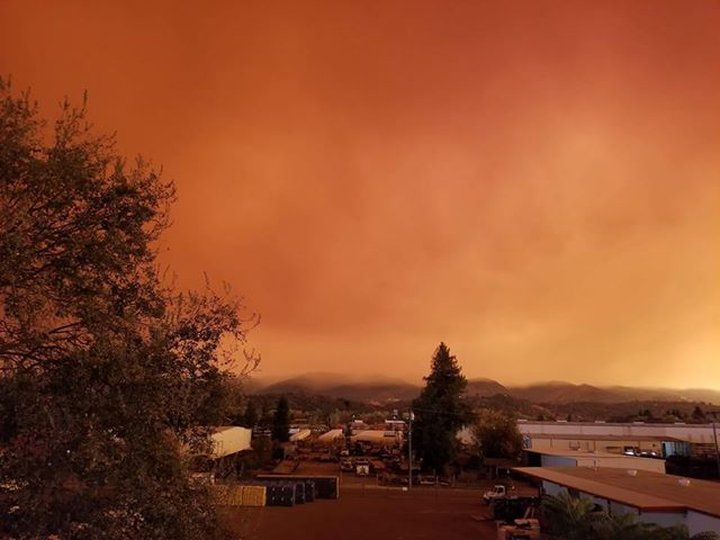 UPDATE, 2:08 p.m.: A Cal Fire public information officer tells KRCR-TV that the Camp Fire has is now over 18,000 acres with 0 percent containment. Smoke from the blaze has reached Mendocino County.
Acting Governor Gavin Newsom has issued an emergency proclamation for Butte County.
Officials are warning there is no telling how large this fire could get. After an interview with a Cal Fire spokesman, Sacramento Bee reporter Ryan Lillis shared this alarming tweet:
The #CampFire is spreading rapidly. Cal Fire just told me it could enter the city limits of Chico. "Right now, Mother Nature is in charge," Cal Fire spokesman Bryce Bennett said.

— Ryan Lillis (@Ryan_Lillis) November 8, 2018
# # #
UPDATE, 11:55 a.m.: Cal Fire says the fire has grown to well over 8,000 acres at this point. The entirety of Paradise is now under evacuation orders. There have been several structures destroyed and multiple reported injuries.
# # #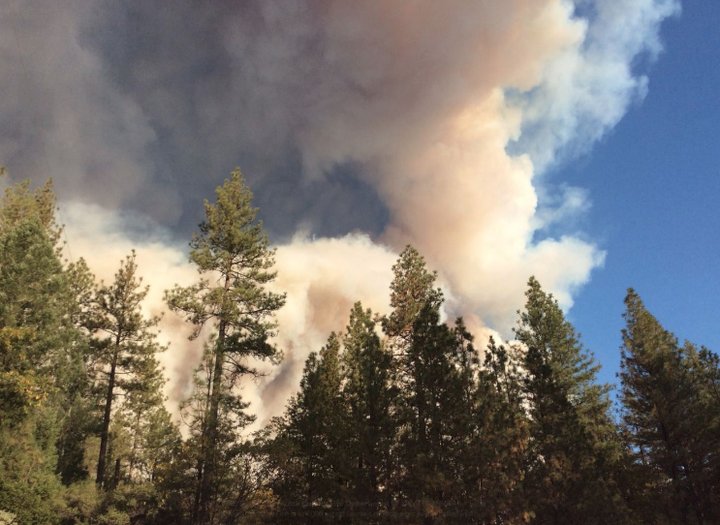 Original Post: Fueled by intense winds and dry conditions, the "Camp Fire" which began in Butte County around 6:30 a.m. Thursday morning has already burned an estimated 5,000 acres with 0 percent containment, according to Cal Fire.
The fire is centered in the Feather River Canyon off Highway 70 about five miles east of the town of Paradise which has a population of near 26,000 people. The Butte County Sheriff's Office has issued mandatory evacuation orders for most residents of Paradise and the smaller communities of Concow and Pulga. More evacuations are expected.
EVACUATION ORDER 9:33 AM- an evacuation order has been issued for the Carnegie Zone, North Pines Zone, North Fir Haven Zone and South Fir Haven Zone. If assistance is needed to evacuate, please call 911#ButteSheriff #CampFire

— Butte County Sheriff (@ButteSheriff) November 8, 2018
Firefighters are battling a 1,000 acre fire off Camp Creek Road and Pulga Road, Jarbo Gap, off Highway 70 in the Feather River Canyon. Evacuations underway in Pulga. #CampFire https://t.co/5Q5aDTNnCg pic.twitter.com/xzo23EOYRb

— CAL FIRE (@CAL_FIRE) November 8, 2018
#CampFire On Skyway in Paradise CA. Two spot fires on skyway as of 20 mins ago #CalFire pic.twitter.com/6HbjUBYbEP

— Alan (@AlanIngram02) November 8, 2018
Skyway at Notre Dame Boulevard is turning into downhill, 4-lane road to assist in getting people out of Paradise. City of Chico Public Works says to avoid the area. Map is in the link. https://t.co/YrDSQZdhtf

— Action News Now (@ActionNewsNow) November 8, 2018
The Redding Record-Searchlight reports that the evacuations have resulted in gridlock traffic on Skyway, the main route connecting Paradise and Chico, as people attempt to flee the area. Multiple motorists have abandoned their vehicles. The normally two-way road has been converted to one-way to allow more people to escape.
Cal Fire is continuing to update which public agencies and media outlets are tallying road closures and evacuation orders.
As they've already done multiple times this year, KRCR-TV in Redding has switched over to full live fire coverage. Tune in below.
We're bringing you continuing coverage of the #CampFire, live here on Twitter, on-air and on https://t.co/6Qd2DwKV5s. https://t.co/nCi15alvjj

— KRCR News Channel 7 (@KRCR7) November 8, 2018