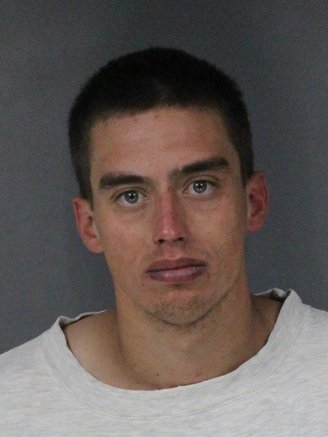 A Blue Lake man was arrested on burglary charges yesterday morning, after he was discovered lying in the closet of a Pine Hill home.
Humboldt County Sheriff's Office spokesperson Samantha Karges told the Outpost today, that a resident on the 4200 block of Union Street found 26-year-old Rodney Andrew Aiton Jr. in their home after noticing that items had been broken and misplaced around the house while they were gone.
Sheriff's deputies were dispatched to the home at 9:30 a.m., and arrested Aiton and booked him into the Humboldt County jail on charges of burglary, felony vandalism and violation of probation.