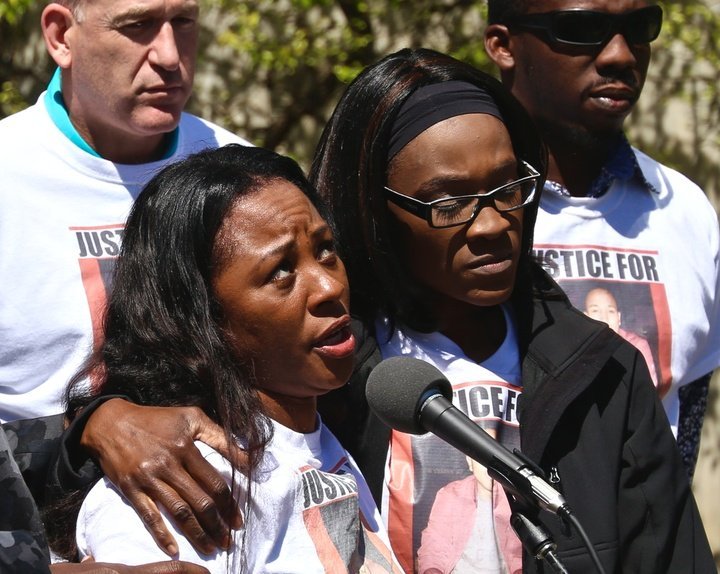 A protest seeking justice in the unsolved David Josiah Lawson case is being held across various CSU campuses this week.

The student-organized "week of action," has attracted attention from major media outlets like NPR and Inside Higher ED.
Students for Quality Education, a student-run educational-rights group that currently has chapters stationed in 17 of the 23 CSU campuses, is behind the protest, with Humboldt State University's chapter serving as the focal point of the movement.
"Humboldt State is kicking off Justice for Josiah: Week of Action with a banner drop listing all the names of students who have been murdered within the CSU!" Students for Quality Education wrote on its main Twitter page yesterday. "Hold the CSU accountable! #JusticeForJosiah."
SQE chapters at Humboldt, Fresno, Northridge, Chico, Long Beach, Bakersfield, East Bay and San Jose are actively posting their #JusticeForJosiah efforts on social media — like their various screenings of the documentary "Unsolved Hate: Arcata," which focuses of the early developments of the Lawson case.
See tweets from around the CSU system below:
Humboldt State is kicking off Justice for Josiah: Week of Action with a banner drop listing all the names of students who have been murdered within the CSU! Hold the CSU accountable! #JusticeForJosiah pic.twitter.com/HuhN2UFnst

— Students for Quality Education (@CSUSQEstatewide) October 16, 2018
San José State folks are out here providing us with facts about the situation. #JusticeforJosiah pic.twitter.com/zyi6RMxiNr

— Students for Quality Education (@CSUSQEstatewide) October 16, 2018
CSU East Bay is showing their solidarity by spreading awareness through a variety of tactics! #JusticeForJosiah pic.twitter.com/VFhCQrMHK6

— Students for Quality Education (@CSUSQEstatewide) October 16, 2018
CSU Bakersfield is holding the CSU accountable by advocating for the safety and protection of black students! #JusticeforJosiah pic.twitter.com/dbraaiJRJ3

— Students for Quality Education (@CSUSQEstatewide) October 16, 2018
Check out this documentary screening by CSU Northridge happening on Wednesday! #JusticeForJosiah pic.twitter.com/ySchVCrQSo

— Students for Quality Education (@CSUSQEstatewide) October 16, 2018
Fresno State is spreading awareness on campus through a rally! #JusticeForJosiah pic.twitter.com/XMQ5mRNUjf

— Students for Quality Education (@CSUSQEstatewide) October 16, 2018
Continuing with the week of action for Justice for Josiah, we are tabling in the gauntlet until 2PM! Come get informed and sign the petition. #justiceforjosiah pic.twitter.com/KCFGL81j7T

— Chico State SQE (@csuchicosqe) October 16, 2018
Wed., 10/17/18: The Students for Quality Education will be screening the documentary, Unsolved Hate: Arcata followed by a discussion on student and campus safety in the Oviatt Library ASRS viewing room on 10/17 at 12:30 pm. All are welcome! #JusticeForJosiah pic.twitter.com/bOpAntHwtT

— Oviatt Library (@OviattLibrary) October 16, 2018