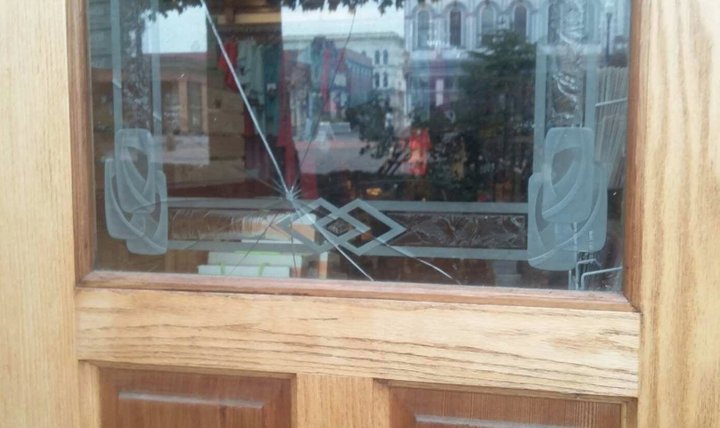 Eureka Police Department press release:
On 10/18/18 at approximately 5:17 P.M., Officers of the Eureka Police Department were dispatched to a vandalism that had just occurred at a business located at the 400 block of 2nd Street. The reporting party (RP) explained that a female subject had thrown an unknown item through the window of the business. The RP was able to provide a description of the subject.

Shortly thereafter, another vandalism incident was reported at a business located at the 700 block of 5th Street. The RP of this incident explained that a subject had broken a window by hitting it with a metal pole. The description of the subject closely matched the subject from the prior vandalism.

Responding officers located a female subject nearby, who closely matched the description(s) provided by the RPs. Officers attempted to contact the female subject but she fled on foot. Officers pursued her. When officers caught up with her, she resisted their attempts to detain her. After a brief altercation, she was detained.

The RP's from the two vandalisms responded to the location that the female was detained and positively identified her. The subject, identified as Amber Robina Adams (35 years old), was subsequently arrested for two counts of felony vandalism and resisting arrest.

Adams was booked into the Humboldt County Correctional Facility on her fresh charges and is being held on $55,000 bail.