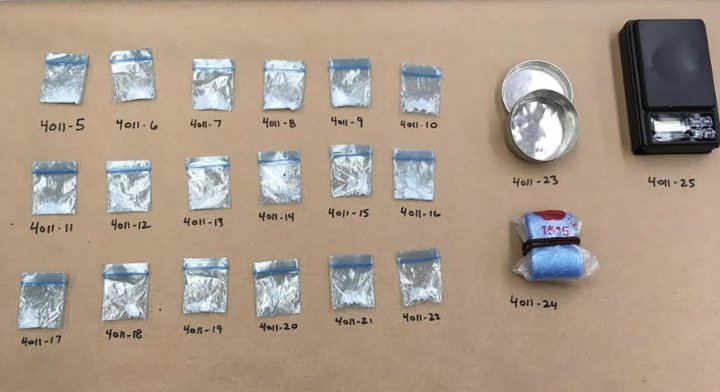 Eureka Police Department press release:
On 10-03-2018, at about 12:19 p.m., officers assigned to the Community Safety Enhancement Team (CSET) were conducting patrol checks in the area of the Adorni Center parking lot, Amphitheater and Halverson Park in response to on-going reports of criminal activity.

While on scene, officers located a subject sleeping in the park. The subject was familiar to the officers from prior contacts. On the ground next to the subject, officers saw a baggie containing suspected methamphetamine. The subject, Ronald William Knight (50 years old), was contacted and a small tin, a bundle of plastic baggies and a digital scale were also located next to him. The tin was searched, pursuant to Knight's probation terms (Knight is on active probation for possession of a controlled substance for sales). In the tin, officers located an additional 17 baggies of suspected methamphetamine.

Knight was taken into custody and was booked into the Humboldt County Correctional Facility (HCCF) on charges of possession of a controlled substance for sales and probation violation.