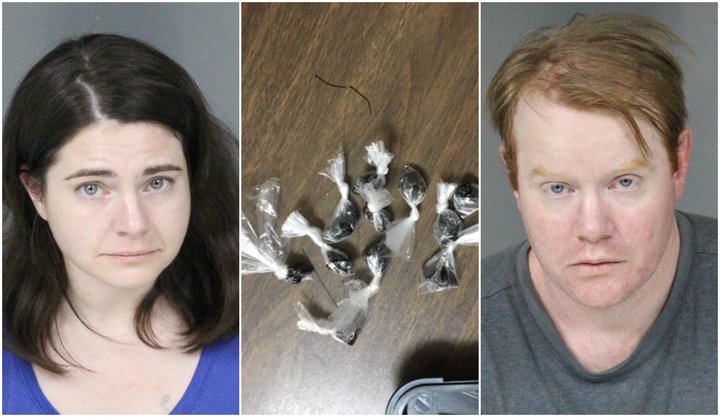 Humboldt County Drug Task Force press release:

On September 11, 2018, at approximately 11:30 a.m., Special Agents with the Humboldt County Drug Task Force served a search warrant at a residence located in the 900 block of Dowler Drive, Eureka. Agents previously received information that residents, Matthew Taylor Sigler (age 38) and Kelly Marie Sigler (age 39), were involved in a narcotics sales.

Upon arrival, agents detained both subjects without incident. Agents searched the residence and located 17 grams of suspected heroin which was individually packaged for sales. In addition, agents located digital scales, drug paraphernalia, and other packaging material. Agents also seized approximately $4,000 in U.S. currency that is believed to be the proceeds of illegal narcotics sales. This currency will be held pending asset forfeiture proceedings.

Matthew Sigler and Kelly Sigler were subsequently transported to the Humboldt County Correctional Facility where they were booked for possession of a controlled substance for sales.

Anyone with information related to this investigation or other narcotics related crimes are encouraged to call the Humboldt County Drug Task Force at 707-444-8095 or the Humboldt County Sheriff's Office Tip Line at 707-268-2539.