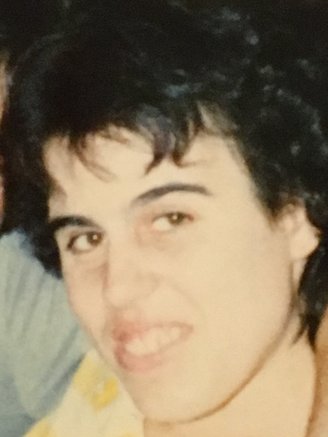 It is with great sadness that on September 11, 2018 the family of Linda Lee Silva (Murphy) bid their final farewell to a cherished daughter, sister, aunt, cousin and friend. We move forward to celebrate her life and the way she lived with gratitude, joy, love and laughter.

Linda was born on November 11, 1959 in Arcata to Robert "Bob" and Gabriela Murphy. She attended St. Mary's Catholic Elementary School and graduated from Arcata High School.
As one of seven children she loved being surrounded by her brothers — Bobby, Bill, Larry — and sisters — Rita, Theresa, and Christina. They were a tight-knit group, spending hours playing Yahtzee, hide and go seek and dancing to the hottest songs on the radio. She was also blessed to have an enormous extended family that would gather for house parties and picnics. Linda had a contagious laugh and in her presence you could not help but join her in laughter.
In the summer of 1982, Linda met her husband Carlos Silva, at a local Portuguese celebration. Since Carlos lived in Canada they continued a long distance relationship and married the following year on May 14, 1983. Linda and Carlos shared the next 35 years in Toronto, Canada until his passing in May 2016.
Linda longed to come home to Arcata. In October of 2016 her wish came true after her family brought her home, where she began to live again. Linda reunited with her loving family and spent the last two years in bliss with her nephews, Nicholas and Aylus and nieces, Isabella, Aliyah, and Giana. They played games — "Deal or No Deal" — talked endlessly and were silly together. The children looked forward to hanging out with their "new favorite aunt" they were enchanted by her child-like innocence and her ability to find humor and laugh at everything they did. They were her true loves.
Linda also became a participant of the PACE program through the Senior Resource Center. This became her second family and she looked forward to getting on the bus daily so she could visit with her new friends who were both staff and other participants. She loved everyone that belonged to the program. Her family is deeply touched by the love she received by everyone connected to the PACE family. Linda suffered from myotonic dystrophy, the disease that her brothers Bobby and Billy had both succumb to. Linda never felt sorry for herself and she lived every day with gratitude, happiness and joy. She did not let the disease define her or the way she lived her life. In July, she spent her last vacation with her entire family enjoying the sunshine and watching the children in the pool. Linda realized that life is not always perfect. She knew that happiness is always inside of you, so you never have to search for it.
Linda is preceded in death by her father, Robert "Bob" Murphy, brothers, Robert "Bobby" Murphy Jr. and William "Bill" Murphy
Linda is survived by her blessed mother Gabriela Murphy, brother, Lawrence "Larry" Murphy, sisters, Theresa Murphy, Rita Murphy and Christina Campbell, brother-in-law, Michael Campbell. Nephews, Nicholas and (Rae Ann) Machado, Neil Machado, C.J. Campbell, Nicolas Campbell and Alyus Campbell. Nieces, Alexandrea Campbell, Isabella Campbell, Aliyah Machado, Giana Machado. Numerous Aunts and Uncles, Cousins and Friends especially Bonnie and Shirley.
A special heartfelt thank you to the Humboldt Senior Resource Center PACE program. Words will never convey the way your program added to Linda's quality of life. Dr. Jennifer Heidmann and Dr. Huy Trieu, Both of you are such dedicated and caring doctors and humans. We will miss your check- ins.
On Saturday, September 15, 2018 at 11 a.m. a rosary and mass in celebration of her life will be led by Father Francis at St. Mary's Catholic Church in Arcata.
Pallbearers are Frank Homem, Frankie Oliveira, Anthony Lourenco, Nicholas Campbell, C.J. Campbell and Jorge Lourenco.
###
The obituary above was submitted on behalf of Linda Silva's family. The Lost Coast Outpost runs obituaries of Humboldt County residents at no charge. See guidelines here.