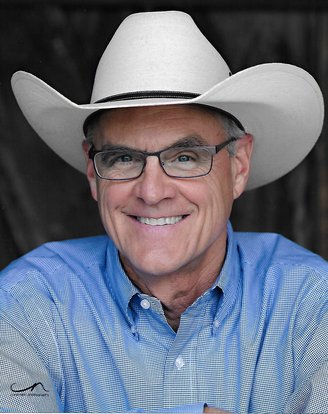 Donald Malcolm Brown
Born: 8 January 1952
Died: 23 September 2018
Donald Malcom Brown was born to Dan and Lucy Brown, in Tucson, Arizona on January 8, 1952, which as he often liked telling folks was the same day Elvis was born.
He grew up in Gainesville, Texas with his big brother David and two little sisters, Danna and Debbie. He was immensely proud of his siblings and often said he thought all of his and their accomplishments were a testament to the lessons and guidance from their mother Lucy.
After graduating from Southern Methodist University in 1974, he moved to Houston, Texas. Everyone who knew Don knew that he had the gift of making personal connections with strangers. He used this gift to excel in sales, first as a door-to-door bible salesman while in college, followed by a time at Proctor & Gamble, then as a State Farm agent for the past 40 years.
In January 1998, Don left Houston to move to Fortuna. He loved returning to the same kind of small-town life he enjoyed while growing up in Gainesville, Texas. He loved being an active member of the Fortuna community. He was involved in the Hospital Foundation Board, Chamber of Commerce, the Elementary School Board, started an annual Canoe Marathon Race and proudly served on the Rodeo Committee. In 2006, he was honored as Citizen of the Year by the Chamber of Commerce. He also enjoyed spending time paddling on Humboldt Bay with friends and family, often taking them out on the Bay in canoes and kayaks he built himself.
Don had three children — Casey, Bradley and Mary Elizabeth. He was an active part of their lives as a baseball coach, Scout Master with Troop 354, and Indian Princess Guide. Casey still lives in Houston today with his wife, Michelle, and their two sons, Henry Hobbs and Campbell. Bradley lives in Fortuna with his wife, Tiara, and their two children, Zayden and Ainsley. Mary Beth lives in New York City and is engaged to be married this year to Andrew Sullivan.
While in Fortuna he met Miss Karen DelAngelo, whom he described as his soul mate. Together they traveled the world on many State Farm trips and even visited a spiritual healer in Brazil and a Shaman on Kauai. Don and Karen married on November 30, 2013 in Palm Springs.
In 2010, Don was diagnosed with a brain tumor. During the last eight years of battling with the tumor, Karen was by Don's side all the way at every doctor's visit, MRI and operation.
Before he passed, Don said "I believe this: There is a spirit inside each one of us, and when the body dies, the spirit lives on. We are put on this earth to be tested, to love each other and to learn from one another. My job was to serve and help people and learn patience. I look forward to seeing each of you again on the other side. I wanted to share with those of you who are reading this, that it has been a wonderful life and I have no regrets."
There will be a "Recognition of a Life Well Lived" Service, held on November 15th, Thursday 6-9 pm at the River Lodge —1800 Riverwalk Dr., Fortuna.
In remembrance or in lieu of flowers donations may be sent to: Miranda's Animal Rescue 1603 Sandy Prairie Rd. Fortuna, CA 95540, (707) 725-4449.
###
The obituary above was submitted on behalf of Don Brown's family. The Lost Coast Outpost runs obituaries of Humboldt County residents at no charge. See guidelines here.