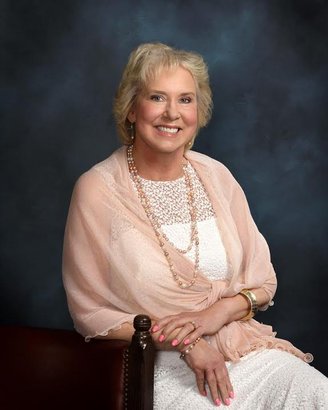 Geri Francine van Emmerik, age 57, passed away Sunday September 16, 2018 at her home in McKinleyville with her husband Otto and family by her side. She had been diagnosed with Stage IV Lung Cancer in October of 2015 which she valiantly fought until the end.
Geri was born in Los Angeles California on November 27, 1960 and immediately adopted by William and Elvina Wood. She would be the fourth of six children to be adopted by William and Elvina.
Geri spent only a few years in Los Angeles then in 1963 moved with her family to Woodland. In 1970 her family moved to Santa Rosa where she graduated from Montgomery High School in 1978. Upon graduation she was accepted to Loyola Marymount where she received her BA in 1982. She continued her education at Loyola and received her MA in Counseling in 1988. Her professional career as a school counselor began at Saint Monica High School.
She left for Humboldt County in 1994 after high school friend, Brian Stephens, suggested she apply for a counseling position at McKinleyville High School. There were more applicants for this position but she was the unanimous favorite and ultimately the job was offered to her. She worked for the Northern Humboldt Union School District at both campuses filling the position of Vice Principal and Counselor until her death. In 2018 Geri was honored to receive the Jean Olson Career Achievement Award, the ultimate honor bestowed on Humboldt County Educators.
Geri was an inspiration to all that knew her. Once she was diagnosed she continued to work as a counselor. She was able to fit in regular drives to Stanford and travel with husband Otto to Paris, The Hague, Limerick, Ireland, Williamsburg Virginia and New Orleans Louisiana. Her trip to Europe included visiting one godchild in Paris (Sydney Stephens) and another godchild (McKenna Smith) in Limerick Ireland. She had a special bond with her five granddaughters who affectionately called her Oma. She continued to host parties and recognize special dates for not only her family and close friends but also her colleagues. During the last couple of months, she was still making appearances at events and would never let her deteriorating health affect a visit. She accepted her illness and never let it determine what she would do. She lived her life giving to others. She was the consummate hostess including events at school for her colleagues, family and close friends. If she came to your house for a dinner party a hostess gift was always delivered. She made the world a better place and spread love wherever she went.
Geri was preceded in death by her father William Wood by twenty eight years to the day. She left behind her loving husband Otto van Emmerik, their daughters Erica and Caitlin van Emmerik, Dustin Steele, Annalise and Luke Miller, mother Elvina Wood , mother and father -in- law Hendrika and Anton van Emmerik , granddaughters Violette, Coralyn and Lorelai Miller, Georgia and Marin Steele, siblings Steve Wood, Jim and Sandra Wood, Annette and Ron Neal, Helen and Bill Frater and Mary Wood, sister and brother Tracy and Erik van Emmerik, sister Dit Bowker and brothers Peter van Emmerik and Frank Tarentino. Nieces Jayme Wood , Victoria Hosley, Bridget Silva, Jessica Carlson(deceased), Sydney van Emmerik, Ashley Adema , and Kelly van Emmerik; Nephews James and Johnathon Wood , David Binkley , Domenic Hosley, Hunter and Grant van Emmerik.
The Rosary will be recited at 10:30 AM on Saturday October 6 th 2018 at St Mary's Catholic Church in Arcata with Father Pacheco presiding. Mass will begin at 11:00 with a reception to follow.
In lieu of flowers, memorials may be made to Hospice of Humboldt or a charity of your choice. Special thanks to the staff of Dr. Joel Neal the medical oncologist at Stanford, Dr. Elie Richa and the staff at Saint Joseph's Hematology and Oncology Group.