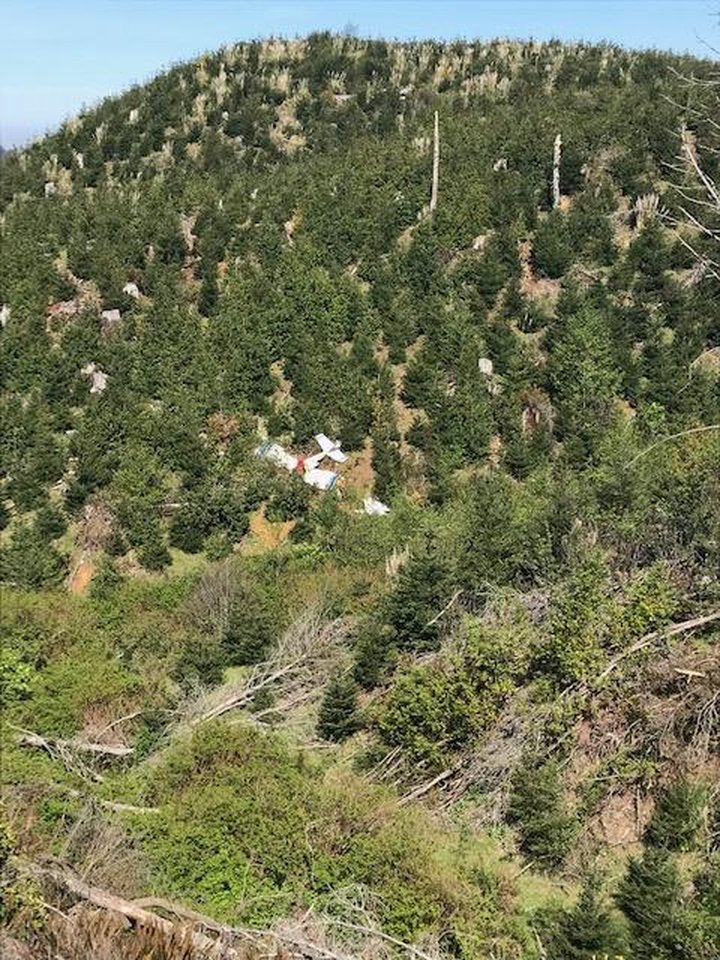 Curry County Sheriff's Office press release:

The NTSB and FAA have been on site of the plane crash and investigating the incident that killed two men. Those two men have been identified as seventy-one year old James Penticoff of Crescent City, Calif., who was the pilot and sixty-two year old Charles Kresa of Smith River, Calif., who was the passenger. Next of Kin have been notified.

Today, Monday 04-22-19, Croman Aircraft out of Medford, Oregon arrived and used a helicopter to lift the wreckage of the plane out of the area where it had crashed. The plane was loaded onto a trailer and will be taken and examined by the NTSB. The cause of the crash is still unknown and according to the NTSB, it may take nine months to a year to determine the cause of the crash.

The NTSB and FAA are still in charge of the investigation and as stated in the original press release, all inquiries or information about the plane crash should be directed to the NTSB.

###

ORIGINAL PRESS RELEASE 04-18-19:

Thursday April 18th, 2019 at about 4:15pm, the Curry County Sheriff's Office received a call from Brookings PD, reporting that they had got a couple calls about a possible airplane crash. Callers reported seeing a plane go down north of the Brookings airport near Henderson Road. Sheriff's Deputies along with Search and Rescue, Brookings Fire, Cape Ferello Fire and Harbor Fire Departments responded to the general area. A call was made to Cal Ore Life Flight and they were able to get two helicopters up in the air to search the area.

About 4:45pm, the plane was located by air and ground search crews made their way to the plane. There were two subjects in the plane and both were deceased. Ground crews were able to remove both subjects from the wreckage and were carried out of the area. Both subjects were from Del Norte County, California.

The NTSB and FAA investigators were notified and are making arrangements to travel to the scene to complete the investigation. At this point, the names of the two subjects are being withheld until the investigation is complete by the NTSB and FAA. All inquiries or information about the plane crash should be directed to the NTSB.