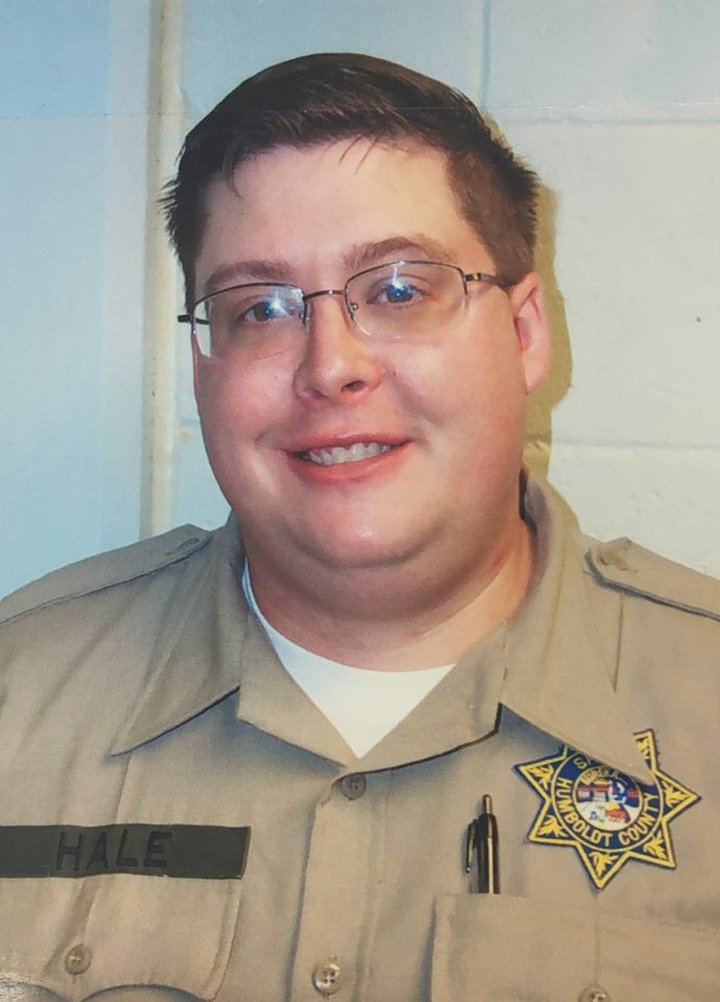 ###
UPDATE: A message from Hale's family: "A service will be held on May 19th @ 2pm, at the Riverlodge in Fortuna. Anyone who wants to attend can."
###
Humboldt County Sheriff's Office:

It is with great sadness that we announce the passing of one of our own, Correctional Deputy Cody Hale.

Cody began his career with the Humboldt County Sheriff's Office as a Correctional Officer in 2005. During his time with the Sheriff's Office, Cody has worked every post position in the Humboldt County Correctional Facility, including working as the facility's transportation officer and serving on the Procedural Oversight Committee.

Cody began his battle with cancer in 2017. His dedication to this department and his coworkers was unprecedented, as each time he began feeling better, he came back to work in whatever capacity he could.

Cody was a passionate, caring person who truly believed in the family aspect of our job. He also had a wry sense of humor and was quick witted.

He loved to debate any topic he was interested in. He lived his life open and honest, as you never had to ask where he stood on an issue, however he was always open to hearing an opposing view.

His quirks are what made him unique, from his loathe of mayonnaise, to his punishment of oranges, his love for fishing even though he didn't eat fish and his endless search to prove that Bigfoot is real.

Cody passed away on Friday, April 26. He was loved and will be greatly missed. Sheriff's Office staff will be wearing mourning bands on their department issued badge in memory of Cody and his incredible service to our county.