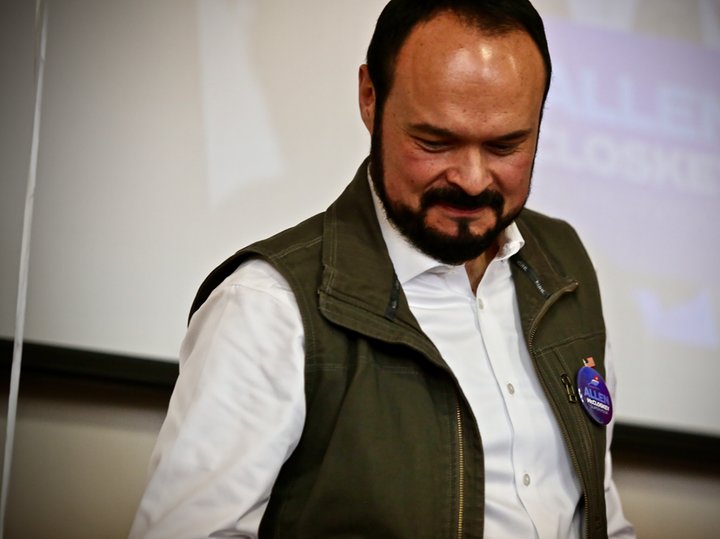 Earlier today, St. Joseph Hospital lab technician assistant and union activist Allen McCloskey published a 2,400-word statement to his campaign's Facebook page announcing that he will "walk away" from his campaign for the First District seat on the Humboldt County Board of Supervisors.

The announcement comes on the heels of last week's Outpost investigation into allegations of criminal misconduct in his past, and in his written remarks McCloskey mostly sticks to the explanations he offered during his March 29 interview with the Outpost.
However, he accuses the Outpost — and me, specifically — of misrepresenting that interview:
"[H]e not only edited and altered my comments, but even his own questions – which were not always clear and therefore difficult to answer as originally worded."
We invite readers to listen to the entire interview, which was recorded in full, to see if that's true:
Audio of Allen McCloskey interview.
McCloskey also says, "I suspect that Ryan was fed material for a smear campaign to weaken the progressive candidate in this race … ."
Those suspicions are entirely unfounded. At no point in our research and reporting did First District Supervisor Rex Bohn or anyone associated with his campaign contribute to the story, and the documents we cite were all available online.
Aside from that, we'll let our original story, and the audio from our interview, speak for themselves.
# # #
[NOTE: This post has been corrected to reflect that McCloskey works as a lab assistant — a phlebotomist, to be specific — rather than a lab technician.]