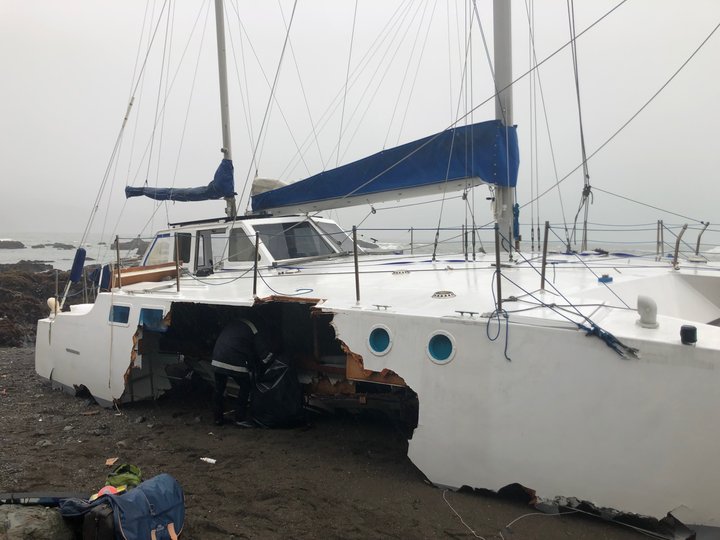 The crew of a 45-foot long trimaran named Midnight Sun had to abandon ship in treacherous waters last night after striking some rocks near Shelter Cove.

Cheryl Antony of the Shelter Cove Volunteer Fire Department told the Outpost that firefighters received a call for a boat in distress near the Cape Mendocino Lighthouse at 9:30 p.m.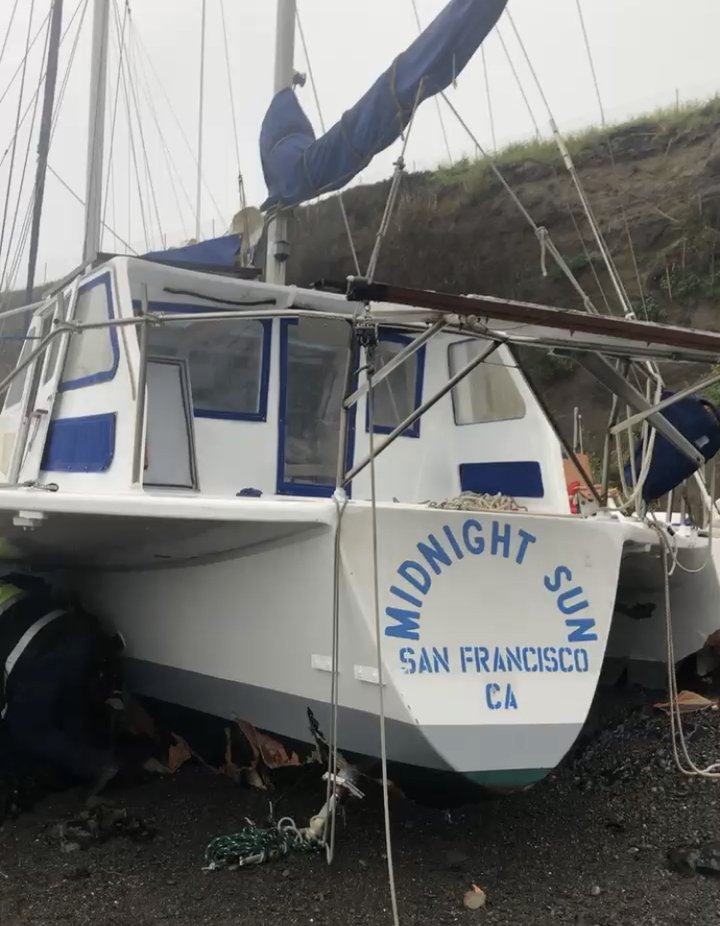 "We didn't expect to find them because it was really terrible weather," Antony said. "It was raining like a monsoon, it was dark and it was foggy."
Firefighters later happened upon the boat's five occupants in the marina, where they told rescuers that they floated safely to shore in an inflatable life boat.
"It's a total miracle they were safe and not injured," she said.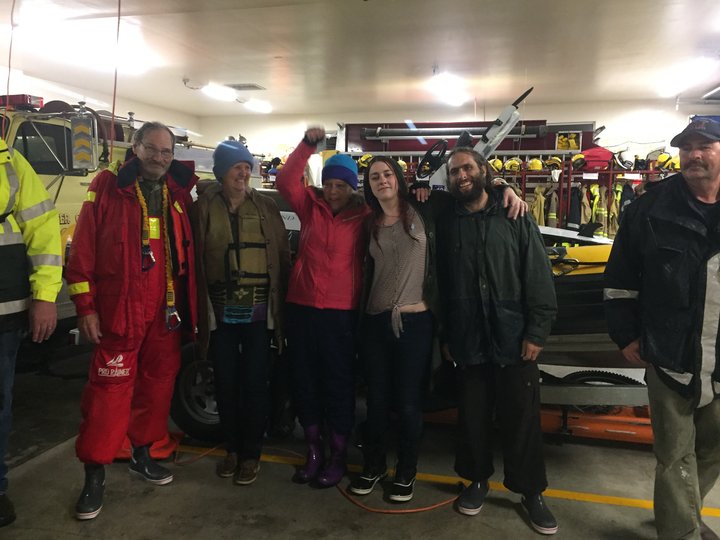 Two of the boat's occupants are from Fort Bragg and three are from Texas. Antony said that a man from Texas owns that boat, and that he was sailing it From Fort Bragg to Portland to have it appraised so it could be insured.
The boat is currently still beached in Shelter Cove, and looks to be unsalvageable.
"It looks like a complete loss," Antony said. "It has a massive hole on the side. Maybe they can float it over to the marina when the tide comes in. I don't know if that's possible."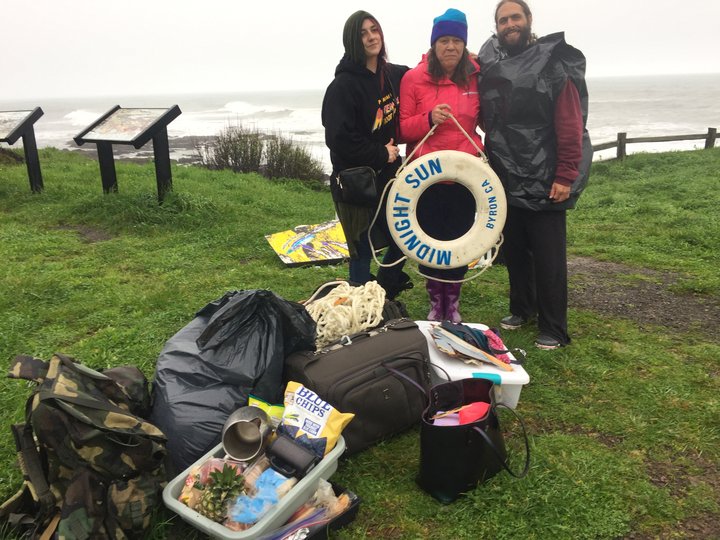 This is the second time in less than a month that the yacht's crew has been in distress. According to a Facebook post by one of its crew members, the U.S. Coast Guard was called in to tow the Midnight Sun into Noyo Harbor on March 29. The Outpost reached out to Sector Humboldt Bay, but has not immediately heard back.