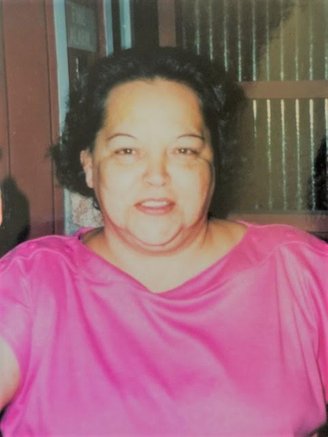 Gloria Jean Tarrant was born in Marysville on March 6, 1938 to Verda and Ralph Garcia. She and her family moved to Eureka in 1940. This is when her daddy, Oscar Tarrant, came into her life and showed her what it was like to have a loving father. Gloria grew up in a little log cabin on Cummings Road. She and her brother, Ralph Tarrant, had many memorable adventures in that cabin throughout their childhood and she talked about them very fondly.

Gloria went to Eureka High School and graduated Class of 1956. She was an avid swimmer and was on the EHS swim team. During her time at Eureka High School, Gloria met and married Jess Dunlap. Together they had four children; Jo, Jeanna, Vanessa and Jesse Dunlap. The Dunlap's were an outdoors family and often hunted and fished together.
After their divorce in 1972, Gloria met and married Richard Earl. Together they had two daughters; Le-Ora and La-Nora.
In 1978, Gloria and Richard divorced and Gloria entered into a blended family with Bill Dremann. This blended family consisted of Carol and Billy Dremann, Le-Ora and La-Nora Earl and a little bit down the road, the youngest, Nicholas Dremann. Together they all lived together as one large blended family. This blended family enjoyed playing outdoors, fishing at the docks, crabbing, baseball games, riding bikes and many more adventures. Gloria and Bill were avid bowlers and much of the kids time was spent wandering around and playing at Harbor Lanes and Broadway Lanes in Eureka.
Gloria led a life of service. There was not a time in her life that she wasn't living to help others. She spent several years as an EMT in Humboldt County. This was followed by many, many years working as a Certified Nurses Aid. Gloria spent many years working at Sea View, Sunset, Pacific and Crestwood caring after patients. Later on in her life, Gloria turned to in-home care where she was able to bring comfort and caring to those in the late stages of their life. She was honored to be able to offer her kindness and compassion to those who needed it most. The "client" she spent the most amount of time with was Bernice Titlow. Bernice soon became family to Gloria and all the kids and will always be remembered fondly.
Gloria spent much of her time doing crafting projects later on in her life. Leather work, painting, drawing, etc. But her true crafting skills came in her bead work. She spent many days with her friends at beading class trading secrets, laughing and having a great time. She would then take those newly learned skills and put them to use at home. She had the greatest time with her friends at beading class and they were truly great friends to her.
During the later stages of life, Gloria began to take care of her first husband, Jess, and his wife Virginia. For many years, Gloria tended to the two of them with the utmost respect and compassion. The love she showed them both was beyond measure.
The family is very grateful for a neighbor of Gloria's. Carmen. Carmen was always just a shout away from Gloria if she ever needed anything. A woman with a golden heart, Carmen ended up being like the missing sister in the family. She was always warm, caring, thoughtful and compassionate. She was always there when mom needed her. Thank you, Carmen.
Gloria was preceded in death by many friends and family. Verda Sanne, Oscar Tarrant, Bill Dremann, Richard Earl, Jess and Virginia Dunlap and her daughter, Jeanna Robledo (Dec. 2018).
She is survived by her daughter Jo Scaife (granddaughter Julie Johansen & Family), son Jess Allen Dunlap, daughter Vanessa and Eric Fredrickson (granddaughter Shayla & family), daughter Le-Ora & Ty Swanson (grandchildren L-E and Eli), daughter La-Nora & Barry Howard( grandchildren Jherico Earl, Travis Williams and William Howard), son Nicholas & Jessie Dremann (grandchildren Alice and Adam), brother Ralph & Joyce Tarrant (and family), cousin Noni Haynes (and family), son-in-law Kenny Robledo (and family).
On August 6, 2019, Gloria passed away very peacefully at Mad River Community Hospital. Gloria was surrounded by her family who stood vigil all through the night. Special thank you to the nurses and staff at Mad River Hospital for giving the family the space and time needed to say goodbye.
Gloria has asked that, in-lieu of flowers or cards, please donate to the COPD Foundation. 1-866-731-2673 ext 387 or donations@copdfoundation.org.
# # #
The obituary above was submitted by Gloria's loved ones. The Outpost runs obituaries of Humboldt County residents at no charge. See guidelines here.