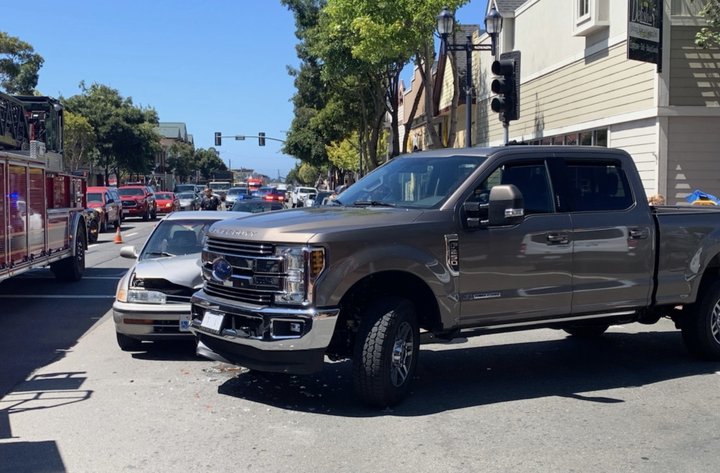 A pickup truck and a sedan collided at the intersection of F and Fifth Streets a little before 1 p.m. on Thursday.
F Street between Fourth and Fifth is currently closed and Fifth Street traffic has been reduced to two lanes for the moment.
If you are in the area, proceed with caution.