UPDATE, Sunday, 10:35 a.m.: The Sheriff's Office reaches out to let us know that about an hour ago searchers found McEvoy in the Blocksburg area. He was safe and sound.
A sergeant lets us know that the Sheriff's Posse, Alderpoint Volunteer Fire Department, Southern Humboldt Technical Rescue, Calfire and the CHP Air Operations command in Redding all helped in the search, and that the Sheriff's Office thanks them for their help.
###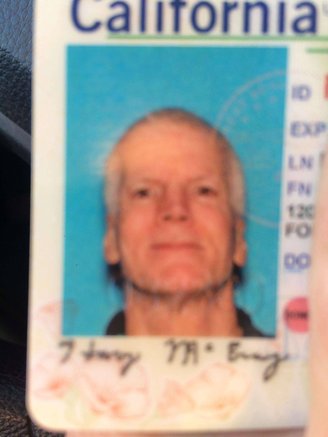 Sgt. Conan Moore of the Humboldt County Sheriff's Office reaches out to the Outpost to tell us that there is a search and rescue operation underway for a Blocksburg man who has been missing since sometime Thursday.

Moore says that they are searching for Harry McEvoy, who was born in 1960. Rescuers are looking for him in the area where he was last seen — he was said to have walked away from a Blocksburg place — but they're not sure whether he is still in the area. He may have headed to Butte County, or to elsewhere in Humboldt, Moore says.
McEvoy was last seen wearing a black-and-white checked beanie, a tank top and a gray jacket, according to Moore.
If you have any information as to McEvoy's whereabouts, please call the Humboldt County Sheriff's Office at (707) 445-7251.