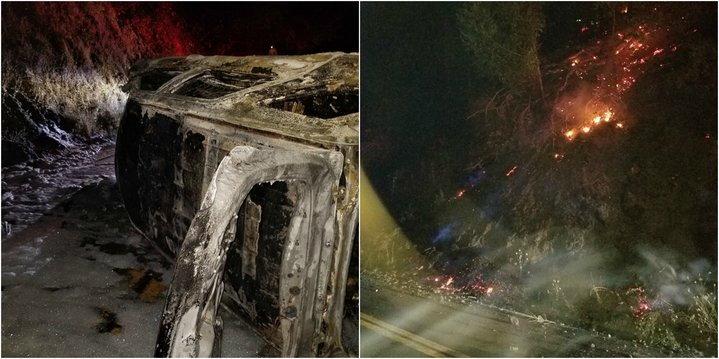 Firefighters with the Hoopa Fire and Hoopa Volunteer Fire Departments extinguished a car fire that spread to an adjacent hillside along Highway 96 near Weitchpec Saturday night.
Hoopa Fire Department and Office of Emergency Services Fire Chief Rod Mendes said that firefighters initially responded to a reported car burning 2 miles south of the Klamath River Bridge at 11:30 p.m. as the result of a single-vehicle rollover crash.
The Humboldt County Sheriff's Office, Caltrans and the California Highway Patrol also responded to the scene.
No injuries were reported as a result of the crash.