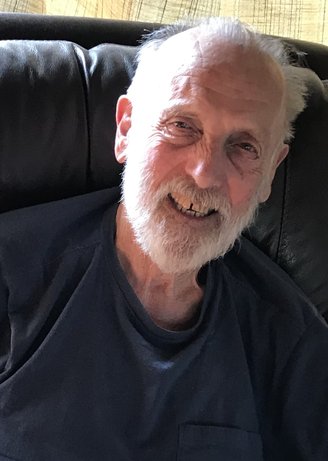 Darol Lee Foster, 83, passed away November 1, 2019 following a brief illness. He is preceded in death by his father, Robert Frank Foster, Sr, his mother, Yvonne Worth Foster and his grandson, Jared Lee Foster.

He leaves his three children, Lonnie Shane Foster and his family, Carrie, Dylan, Ashley and grandson Emmett Foster. Shawna Foster Thorson and her family, Greg Thorson, Brandon, Damon and Nathan Woods and grandchildren, Desarae, Devon, Aleah, LaRae, Tyler, Josiah and Savannah. Jaimen Troy Foster and his family, Jennifer, Michael, Cameron and Evan Foster. The mother of his children Marilynn Cooper Foster. His older brother Mickey Foster and his wife Betty.
Darol aka "Big D"or "Grampy" was born and raised in Humboldt County. He was a gifted athlete and played football at AHS and went on to play at HSU affording him travels to Hawaii for playoffs. His football career was a huge highlight in his life. His college football career was cut short when he went to work for Simpson Timber Company to support his growing family. He continued to work for Simpson until his retirement.
Another passion in his life was Motorcycle races. He took his family all over California competing and spectating. He even cleared his own motocross track on the family property known as "The Foster Ranch Races." A very popular venue!
He was an avid hunter/gatherer and felt strongly about providing for his family off the land and from the sea. He loved to cook the food he hunted on the ancient wood stove at the cabin his mom and dad had lived in on Fickle Hill. He was well known for his corned beef "special", fried venison,pork chops and "Big D" seasoning. He delivered many of his dishes to friends and family alike accepting the gratitude and praise with pride.
After his retirement he kept busy caretaking the ranch, cutting firewood and continuing to cook everyone's favorite dishes. He also befriended his next door neighbor "Teddy" an elderly widow with no children and few living relatives. With time their friendship grew strong and he selflessly started caring for her, first by providing meals and eventually becoming her caretaker as she aged and became more dependent on outside help. Teddy simply wanted to pass peacefully at home and he graciously provided her with that gift.
Darol was determined to live out his years at home in Sunny Brae visited by family and friends. He was cared for, in his final year, by Destiny to whom we are so grateful.
He is deeply loved and will be missed by all that knew him.
A celebration of his life will be held, for those wishing to attend, on Sunday, January 26 from 1-3 p.m. at the Lodge, 445 Herrick Ave, Eureka. For more information call (707) 445-3713.
###
The obituary above was submitted on behalf of Joan Venti's loved ones. The Lost Coast Outpost runs obituaries of Humboldt County residents at no charge. See guidelines here.