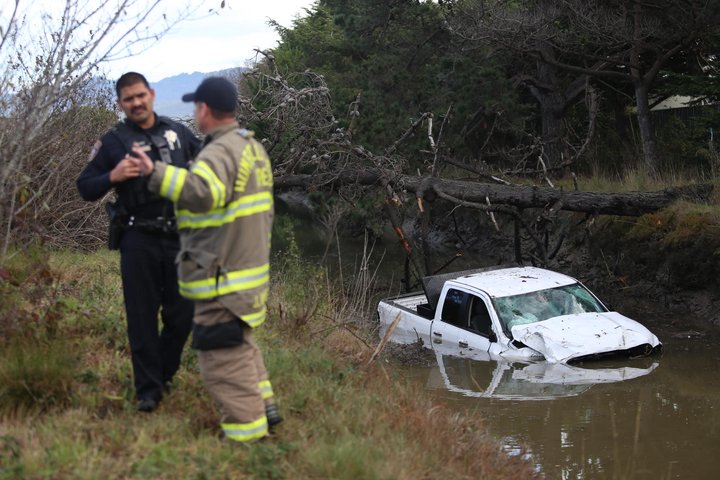 At just about 10:30 a.m. today, an apparent single-vehicle crash near the Eureka Slough Bridge ended with the vehicle partially submerged in a ditch leading to the slough.
The occupants of the vehicle made it out of the car on their own power, according to scanner traffic, and met paramedics at the Chevron station on Sixth Street, near the Harley-Davidson store. The state of their injuries in unknown at this time.
Witnesses who described the scene to police dispatchers said that the vehicle — a white pickup — ran into the bridge.
The Eureka Police Department has closed one lane of northbound traffic on Highway 101 near the bridge.
We'll update when we know more.