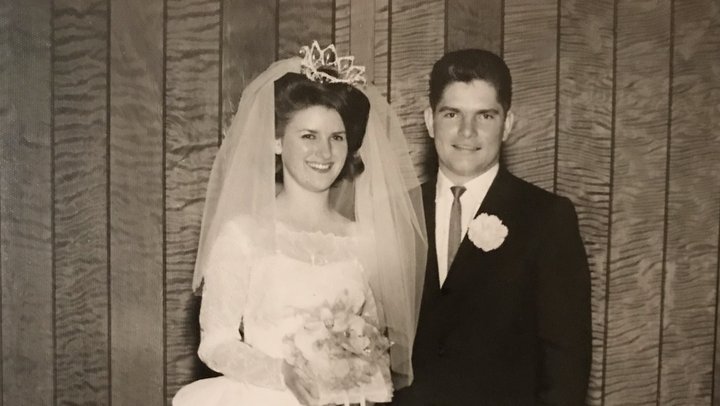 Otis Ray Lawrence
1943-2019
On December 3, 2019 Otis Ray Lawrence passed away peacefully in his home In Arcata California. Otis had just recently found out that he had cancer and despite his strong will to live and to fight the cancer, there were complications and he passed quite quickly.
Otis was born in Bisbee Arizona on April 5, 1943 to Otis Cecil and Ivy Emmaline Lawrence. Otis was raised in Bisbee with his two sisters, Wanda Jean Quail and Lynda June Osborne and his big brother John Cecil Lawrence. In 1958 when Otis was 15 years old, his family moved to California and not long after arriving in Humboldt County, they settled in McKinleyville.
Otis attended Arcata High School and when he was 16 years old, he ended up with Bright's Disease. The disease set him back a year but Otis went back to school and graduated in 1962. While Otis was finishing up school, he met the love of his life..
Gloria Jean Freeman
1946-2019
Gloria, who passed away from cancer as well, just over 5 months before Otis, on June 25, 2019, was born in Lodi California on June 28, 1946 to Lum and Billie Jean Freeman.
The only daughter of five children Gloria grew up with her four brothers Kenneth Freeman, Richard Freeman, Frank Freeman and Stanley Freeman in Blue Lake California. After Lum built their family home on Berg Avenue in McKinleyville the family started planting roots.
Gloria attended her early Elementary school years at the Arcata/Eureka airport until Morris Elementary School opened in 1955. Gloria grew into a beautiful young lady who with her happy, caring, bubbly personality and infectious laughter, caught the eye of Otis. Otis' youngest sister Lynda became best friends with Gloria in high school in 1961 and started bringing Gloria around. After courting Gloria for 3 years, in 1964 they were married and started planting their roots in Mckinleyville themselves.
Otis and Gloria had their first baby two years after being married. In 1966, Otis and Glorias first child Darren Allen Lawrence was born. Their second child, Brian David Lawrence came two years later and four years after that, their third child, Michelle Marie Lawrence was born.
Otis and Gloria raised their children in McKinleyville. In keeping up with old traditions, Gloria stayed at home and raised their children while Otis worked very hard to provide for his family. Otis started his own Construction Company after acquiring his Contractors License in 1981 and later in life, after their kids were grown, Gloria became a Feng Shui consultant and taught a class at the Adult Education Department at Mckinleyville High School.
In 2005, Otis and Gloria were devastated when their eldest son Darren passed away unexpectedly.
After years of getting through Darren's passing, Otis and Gloria moved to Anderson California where Otis found work as a driver for the Veterans Home of California. Otis found so much happiness in passing his time joking and sharing stories with the veterans and co-workers. Otis loved helping the Veterans. It made him quite happy to do so.
A year before Gloria and Otis passed away, they moved back home to Arcata California. Although Otis and Gloria did many things in their lifetime, the true love of their lives were their Grandchildren and Great Grandchildren. Otis and Gloria became Grandparents for the first time in 1987. Beginning with the oldest Grandchild and ending with the youngest Grandchild are Lacey Diane McGillivray, Holly Khristyne Lawrence, Ashley Morgan Kitchen, Mitchell David Lawrence, Lyndze Morgan Lawrence, Macey Marie Lawrence, Chase Lee Kitchen and Karli Emma Boyd. Also, they had a Step-Granddaughter whom they loved like their very own named Stephanie Dawn Gould.
Otis and Gloria were also very fortunate to have had the opportunity to know four of their great-grandchildren as well. Eldest to youngest beginning with Liam Connor McGillivray, Zander Lea Franklin , Harper Rose Franklin, and Brinley Reign Christie.
Friends and family of Otis and Gloria Lawrence, please join us at the Memorial of Otis Lawrence and the celebration of both of their lives on January 11, 2020 at 1:00 p.m. at 1307 Poplar Drive Arcata.
###
The obituary above was submitted on behalf of Otis and Gloria Freeman's family. The Lost Coast Outpost runs obituaries of Humboldt County residents at no charge. See guidelines here.