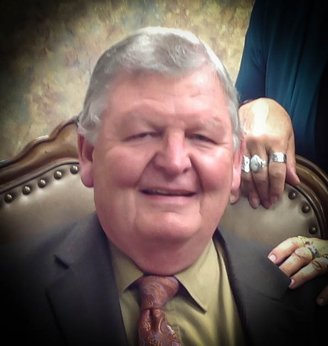 Rene Emil Joseph Vit, 79 years of age of Eureka, passed away November 17, 2019 at U.C. Davis Medical Center in Sacramento after a short illness.

Rene was born in Angouleme, France, June 6, 1940 to his parents Karel and Inger Vit. His parents were fleeing his father Karel's homeland of Czechoslovakia with a contingency of the Czech military as the Nazis were occupying in force. They reached England by ship under the fire of German bombers.
He spent his early childhood in London during World War II. His father Karel was a Czech Chaplain with the Czech Air Force, which joined the British Air Force in London. At the end of the war he returned to Czechoslovakia with his parents and lived in Prague where he attended a primary school for two years while his father served the Czech government until 1948, when Russians assisted the communist takeover of Czechoslovakia. He remembered the Russian tanks driving through the streets in old Prague below the windows of the apartment where they lived.
Rene left Prague with his mother to her homeland of Denmark for safety until his father was able to escape his homeland for the second time to join them. They then immigrated to the United States under political asylum, when Rene was eight years old, settling in New Jersey for a short period of time before moving to Pacific Grove, California where his father worked for the Language Institute at Fort Ord teaching foreign languages to the military.
Rene graduated from Pacific Grove High School in 1958 and then attended Humboldt State University, where he received his teaching degree and taught at Eureka High School for 39 years. He taught history, practical law and driver's training and was a swim coach, among other various teaching activities. When each of his children were of high school age, they enjoyed popping into dad's classroom to visit, or raid his lunch box. He retired from Eureka High in 2002, walking off the stage arm-in-arm with his youngest, who had just graduated.
His hobby at this time in his life was being active in the Redwood Sports Car Club. He enjoyed auto crossing and hill climbing his TR 4A and various other cars many weekends. Often, after his marriage to his wife, Linda, they would travel to various hill climbs with their children, who enjoyed the camping and adventure of seeing their daddy race his car. He enjoyed teaching the sport to his son and watching him race.
Rene married his wife, Linda, in 1974, and they raised five children together — Michelle, Darlene, Daniel, Danika and Danya. During the summer months when he was not teaching, they enjoyed traveling and camping across the country with the children visiting the Grand Canyon and touring Anasazi ruins. Helping his wife Linda set up displays for her Native artwork at various museums and pow-wows was always a highlight of their summers together.
At the beginning of his retirement Rene began devoting his time to the study of the Bible. His aha! moment was when he discovered the historical references in the Book of Daniel chapter 4-8. He liked to say that this was a pivotal moment regarding all the years he taught history … that this brought it all together and made sense for the first time. Rene dedicated his life and was baptized April 7, 2007. He then devoted his life to the teaching of the Good News of the Kingdom from the Bible and to the worship of his creator. This was a very personal decision for him and he continued his teaching career from that time forward by teaching anyone that wanted a bible education about how to achieve a healthy purpose for the future and how to cope with the day to day lives in this world by learning and using practical Godly principles as shown in the Bible.
His endearing attributes that mean the most to us, his family, is the calm, loving way he dealt with us all. He was an honest-hearted, faithful and loving husband. A husband that was truly a helpmate and partner. A gentle, firm, dependable, fair and humorous father. His wife and children always had confidence of his love for them.
Our husband and father was our loving anchor in this tumultuous, stressful, world we all live in. He will be sorely missed by all who knew and loved him.
Rene is survived by his wife of 45 years, Linda Vit, his daughter Michelle and her husband James Abram of Eureka, his daughter Darlene and her husband Steve Counts of Fairfield, California, his son Daniel Vit and his wife Dana, his daughter Danya and her husband Tyler Babich of Bend, Oregon.
His granddaughter Amber and her husband Jamien Nelson of Crescent City. His granddaughter Rachael Abram of Eureka.
His grandson Michael Williams of Eureka.
His grandson Matthew and his wife Courtney Williams of Marysvillle and his great-grandson Ronan of Marysville. His cousin Jitka Kralicek of Chvalovice, Czech Republic and his beloved Cousin Bjarne Rasmussen and family in Hornbaek, Denmark.
Rene is predeceased by his baby brother in London during World War II. His Father Karel Vit in 1993, age 81. His mother Inger Vit in 2002, age 83, and his daughter Danika in 2002, age 24.
There will be a brief memorial service on December 13, at 12:30 p.m. at the Wharfinger Building at 1 Marina Way on the waterfront in Eureka. Joseph De Moor, a close family friend and elder in Rene's congregation will officiate. Rene's friends, colleagues, are most welcome to share their remembrances with the family if they wish after the service.
###
The obituary above was submitted on behalf of Rene Vit's loved ones. The Lost Coast Outpost runs obituaries of Humboldt County residents at no charge. See guidelines here.