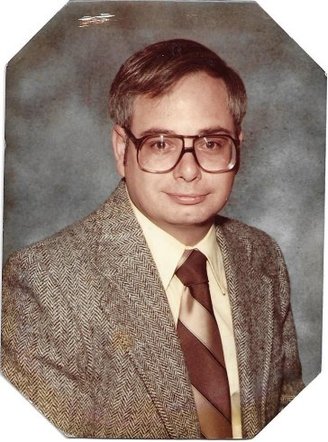 Patrick L. Stringer passed away on Feb. 5,2019 after a 14-year struggle with Alzheimers. He was kind and generous and will be missed by all who knew him.

Pat had a great love for all sports and would usually root for the underdog. He enjoyed playing darts and was a great bowler. He also knew what it was like to go without, so he was always generous with his money. He participated in the Walk For Life and was very pro-life. He was proud of his Irish heritage and even kissed the Blarney Stone!
He was born Oct. 15, 1942 in Tacoma, Washington to Ross and Marguerite (O'Keefe) Stringer. The family later moved to Crannell, Pat attended Trinidad Grade School and, for two years, Arcata High School. The family moved to Eureka and Pat graduated from St Bernard's High School in 1960.
Pat planned to join the Air Force in 1960, but happened to walk into the last ten minutes of the school dance where he saw Kathy Davy and danced the last dance with her. Funny how 10 minutes can change your life! Pat and Kathy might have gone totally different ways and never met again if not for that dance. Pat decided to wait to join the Air Force and attended HSU while working at Made-Rite Meats. When Kathy went to Nursing School, he did join the Air Force in July 1961.
Pat and Kathy were married on June 29, 1963. They spent 20 years in the Air Force, living in Germany, Hawaii, England, and four other states. Along their journey, they had four sons. Pat retired from the Air Force in 1982, as a captain. During his time in the service he was a weather observer, forecaster and finally an administrative officer. He loved learning and earned two degrees and a teaching credential by going to night school and working ful- time. Pat went on to teach the eighth grade class at St Bernard's for 10 years, greatly enjoying his students. Some of the kids said he was the best teacher they ever had. He always tried to be sure the students understood what was taught. Also at this time he and his wife owned a janitorial service. He retired in 1996 from teaching and continued working at his business until 2004. Pat was preceded in death by his parents.
He is survived by Kathy, his much-loved wife of 55 years; sons Shaun (Sandy), Kevin (Treyce), Ken, Keith (Andra); brothers Mike (Sunny), Bill, Brian (Sue); nine grandchildren, Joshua, Ryan, Shane, Chadd, Sydney, Corey, Samantha, Avery, and Sophie' and beloved mother-in-law, Doris Davy.
Services will be held at St. Patrick's in Loleta. Rosary service Thursday, Feb. 14 at 7 p.m. Funeral mass Friday, Feb. 15 at 10 a.m. If desired, memorial donations can be made to J. Roiphe Medical/Pregnancy Care Center 1626 Mrytle Ave., Eureka, or charity of choice.
###
The obituary above was submitted on behalf of Patrick Stringer's family. The Lost Coast Outpost runs obituaries of Humboldt County residents at no charge. See guidelines here.