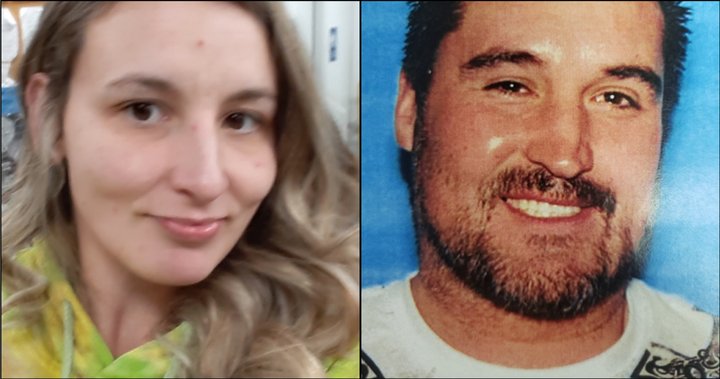 Del Norte County Sheriff's Office press release:

On February 1st of 2019, the Del Norte County Sheriff's Office received a missing person's report regarding Emiley Hughes. The individual that reported Emiley missing was her grandmother, Donna Tesch. At the time, Donna reported she had not heard from Emiley since about December 23rd.

Emiley was immediately entered into the missing persons system (NCIC), a missing persons flyer was created and forwarded to outside agencies as well as social media. As the DNSO began the investigation, Emiley's mother Rawnda was contacted and questioned. At the time of that contact, Rawnda also said that she had not heard from Emiley since sometime in the month of December.

On February 2nd, Emiley's mother contacted the DNSO with information. She made a report indicating that Emiley had been contacted and was alive and well. She said Emiley was with a boyfriend in Eureka, California and had no plans of coming home. We also received additional information suggesting Emiley was voluntarily missing, but since the DNSO did not receive firsthand information from Emiley, we continued to consider her a missing person.

On February 11th we received an anonymous report that Emiley may be deceased in her last known residence. The information did not meet the legal standard to establish probable cause. Over the next couple of days, the DNSO attempted to gain legal entry into the home multiple times. We tried to locate Emiley's estranged husband, Edward on several occasions. We were able to make contact with him by phone one time and he agreed to meet us at the residence, where we were waiting for him. Edward never showed and his phone was disconnected.

On Feburary 14th, Emiley's vehicle was located by a family member. On that same day, that same family member traveled to Emiley's home to retrieve the keys to that vehicle and she made entry into the residence. Upon making entry she noticed a suspicious odor and notified authorities. The DNSO responded and detecting the same odor made legal entry into the residence. The DNSO also obtained a warrant and ultimately located a deceased person inside of the home.

At this time we are unable to identify the decedent and will not release information on this individual's identity until we are 100% certain who he or she is. Our initial observations indicate that the body has been deceased for several weeks but nothing will be definitive until a thorough autopsy can be completed. The DNSO has locked the scene down and are maintaining around the clock security. California Department of Justice has been contacted and has agreed to respond to the location to process the entire scene with assistance from our investigators.

At this time we cannot confirm this investigation to be a murder investigation as we do not yet know what lead to the death of the individual we located, although we are treating it as such. Additionally, Edward Culver Hughes IV is the primary person of interest in this matter. The DNSO believes he had knowledge of the decedent inside his residence. We are asking for the public's' assistance in locating him. If you have any knowledge of his whereabouts, please contact the Del Norte County Sheriff's Office by dialing 7074644191 ext 6, 911 or by contacting Investigator Gill at 7079517530. Please keep in mind that our Facebook page is not constantly monitored.