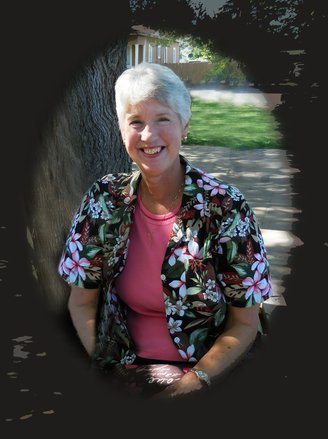 Patty was born to Thomas and Connie Ryan on October 14, 1948 at the Old General Hospital in Eureka. She passed on February 7, 2019, in Eureka, after a brief, hard battle with ovarian cancer, her family by her side. Patty was a proud Humboldt County native.

Patty grew up on 14th Street. In her younger days, she and her brother Jim would ride their bikes down near Lazio's and fish off the docks or ride out to Sequoia Park. Eureka was a great place to be a kid in the 50's. Patty enjoyed many hunting and fishing trips with her family and later spending time at the family cabin near Ruth Lake where she had fun water skiing. Patty was a proud member of the Eureka High class of 1966 where she was an active student. After graduation, she worked for the County, and later, the A.B.C. board.
On June 10th, 1972, she married another Humboldt County native, Joe Walund. They were married in Joe's parents' yard at the end of "O" Street. It was a great Garden Party. For their honeymoon they bought a brand new VW Westfalia camper and traveled the western states and Canada for two months. Their son Jake was born on their first anniversary. In 1975 they moved to McKinleyville when Joe became involved in the management of A&L Feed and Garden Supply. Along came their daughter, Paula, in 1976. The family enjoyed many camping trips and exploring the back roads of Humboldt County as well as spending time at the family summer homes near Ruth Lake and on the Mad River near Butler Valley.
Patty was proud to be a stay-at-home mom, only returning to work after the kids started school. Patty worked for many years for the McKinleyville School District and later as an Administrative Assistant at HSU, retiring in 2010.
After retirement, she and Joe shared many special times roaming the hills of Humboldt and hiding out at their place in the hills, the Eagles Nest on Berry Summit. They had many great trips towing their travel trailer around the west, most recently for the month of September to Mount Rushmore, The Little Bighorn, Yellowstone, and points around and between.
Patty was a very proud mother, grandmother and aunty. A favorite thing for Patty were Girl Days — shopping and traveling with her mother, sister Debi, and later, doing the same with her daughter and other grandchildren, Julia and John, going on an annual trip to Ashland. A later great joy in her life was her newest graddaughter, Sofia, with whom she was able to spend many happy hours over the past three years. She enjoyed family holiday get-togethers, where she would bring out the ancient tape recorder to get everyone's holiday wishes recorded. Those funny old recordings are still enjoyed today.
During her life, Patty enjoyed many interests, activities and hobbies, including camping, traveling, running, evening walks, gardening, flower arranging, home improvement, journaling, politics, local history and places, visiting with friends and family, and time spent alone with others in the presence of God. She lovingly organized many family events and was the kind of person who always welcomed you, gave great hugs, always listened and gave great advice, but only when you asked for it! Her practical optimism, humor and thoughtfulness were traits that made her such a joy to be around.
From the time she was a young girl, Patty had a faith in God that only grew stronger as she became a wife and mother. She was active in several churches, but her church home was McKinleyville Baptist Church where she formed many deep friendships, was part of a Bible study, and was the official flower arranger.
In their nearly 47 years of marriage, Patty and Joe had a special love that made their lives very fulfilling. Patty will always be remembered for her friendly personality and her ever present smile. We won't say goodbye, but instead, we'll say, "Happy Trails to you… 'til we meet again."
Patty is survived by her husband, Joe Walund, son Jake Walund and Jennifer, and daughter Paula Sheppard and Jack; brother Jim Ryan and Kathy, and sister Debi Breckner; sister-in-laws Wendy Walund and Ben Shepherd, and Kitty Walund; grandchildren Julia and John Sheppard, and Sofia Walund; nieces and nephews Kent Hulbert, Kurt Gast, Jenny Paye, Jeff Ryan, and Heather and Heidi Breckner; and many more family members and close friends.
In lieu of flowers, donations can be made to Pregnancy Care Center 2390 Myrtle Avenue, Eureka, CA 95501; and The Eureka Rescue Mission 110 2nd Street, Eureka, CA 95501. Services will be held at McKinleyville Baptist Church, on Windsor Avenue and School Road at 2 p.m., Saturday, Feb. 16.
###
The obituary above was submitted on behalf of Patty Walund's family. The Lost Coast Outpost runs obituaries of Humboldt County residents at no charge. See guidelines here.