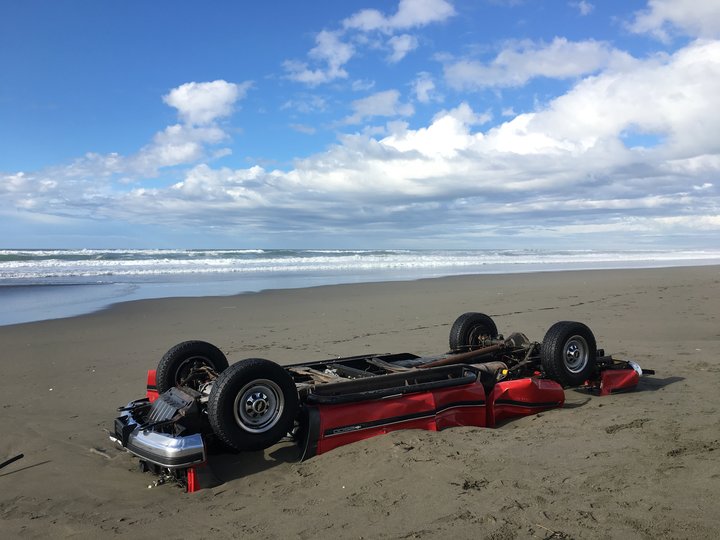 If you decided to take advantage of the unexpected sunshine with a trip to the beach today, you may have encountered something other than driftwood and jellyfish washed up on the shore. A red Chevy was discovered this afternoon to be smash, upside-down and half-buried in the sand at Samoa Beach.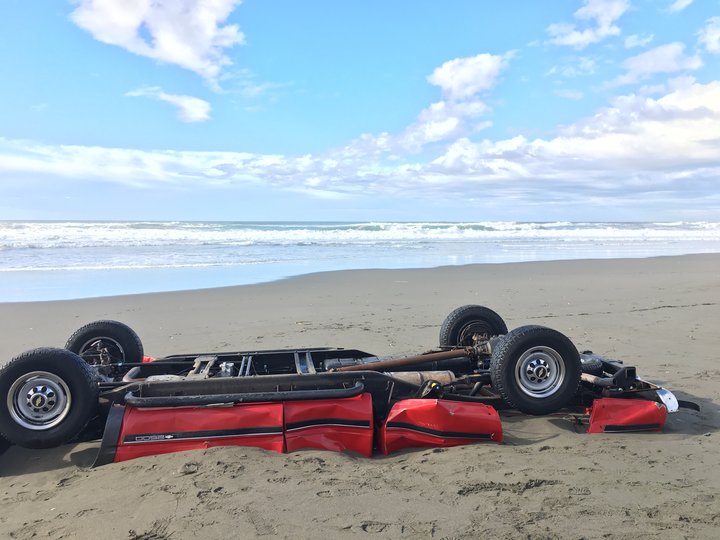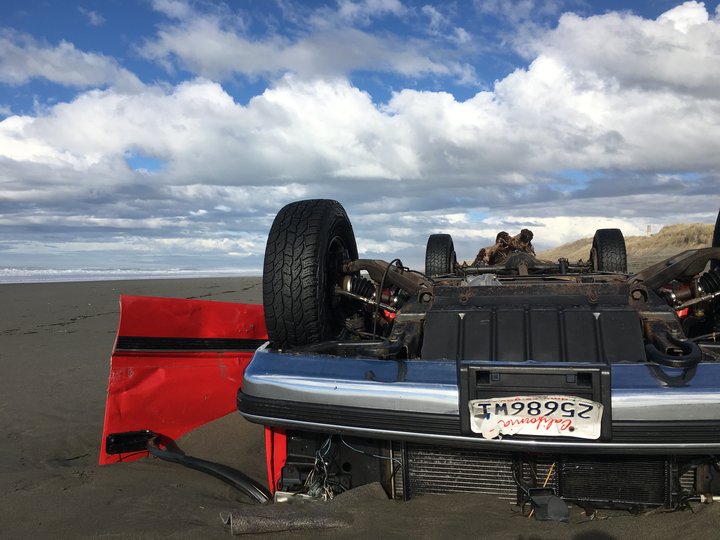 It is unknown at this time exactly how the truck ended up in this sandy situation. The Humboldt County Sheriff's Office dispatch told the Outpost that they were aware of the situation, but didn't have any information and the case was being handled by the Department of Fish and Wildlife. Attempts to reach the department have been unsuccessful.
Just north from the upside-down truck the Outpost discovered a black jeep, also buried in the sand. Who knows how long that's been there?
We'll update when we know more. In the meantime, be careful if you decide to drive your car on the beach!