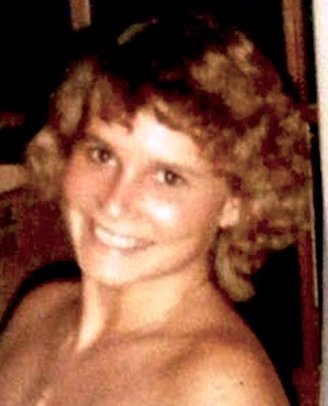 It is with heavy heart that we announce that our beautiful mother, Konni (Kanay) Lorraine Keith, passed away suddenly in the early morning hours of August 29, 2018. She passed from breathing complications accompanied by a heart attack in Willow Creek. God called his devoted daughter Konni home one last time after a life full of trials and tribulations. Her ashes were spread off the coast of Moonstone Beach into the Pacific Ocean during sunset listening to The Rolling Stones' "Wild Horses," one of her favorites.

We would like to thank Nikki Brown and Zacharias Gaillard for dropping everything in their lives to help my sister Breezy and me through the most devastating days of our lives. I am not sure we would have made it through alive without you both. We also would like to especially thank Dorhman H. Baker American Legion Post 11 Fairbanks, Alaska Women's Auxiliary League for purchasing Konni's mother a ticket to Humboldt County.
Konni was born August 4, 1959, in Bellflower, California, to her mother, Barbara Guess, and father, Kenneth Keith II. Kenneth sadly passed before her birth. Konni is survived by her mother, Barbara Guess; sister, Jennifer Weatherford; daughters, Breezy and Rainy Blankenship; niece, Barbara Cogdill; grandsons, Raven and Phoenix Osmer, Orin Blankenship; and her fur baby, Pink Moonbeam.
Konni is a direct descendant of the Stuarts of Mary, Queen of Scots, unified with Cherokee and Bohemian blood. Konni came from many tribes, and she was devoted to them all. Anytime there was a wall, she would tear it down to build a bridge. Konni treasured nature and gardening. She had the best love apples around! Konni spread love everywhere she went, to everyone she met. Before Konni retired, she adored being a physical therapist, known to have the healing touch. On Konni's bedroom wall, a verse flowed; "Ask, and you will be given what you ask for. Seek, and you will find. Knock, and the door will be opened. Matthew 7:7
Konni loved her mother dearly for everything she helped her with. She was also grateful to have her sister, so she was not so alone.
Konni gave her daughters an amazing life, showing them the world coast to coast, from New Orleans to Costa Rica, all the while teaching them what true, unconditional love was. Konni always said it's easier to love than it is to hate. Konni led a spiritually rich life, always emitting rays of light, even in the darkest of days. When all our doors would close, she would always find the open window to show us there was always another path.
Momma, your trials are finally over, your pain is all gone, and you're finally reunited with loved ones in the beyond. We will always continue to love you, from the bottom of our hearts. You will be missed.
If you happen to see our momma before us, tell her we love her beyond measure. We will see you on the dark side of the moon, Momma!
Love, the Girls.
###
The obituary above was submitted on behalf of Konni Keith's family. The Lost Coast Outpost runs obituaries of Humboldt County residents at no charge. See guidelines here.