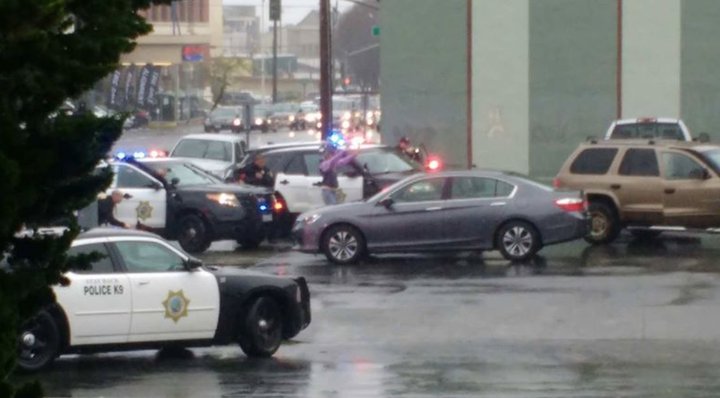 One man was arrested this afternoon following a dramatic traffic stop in Eureka.
According to the Eureka Police Department, an EPD officer spotted a car that had been reported stolen and performed a traffic stop at the intersection of H and Seventh streets. Multiple units responded to the scene and two occupants, a man and a woman, were ultimately coaxed from the vehicle at gunpoint.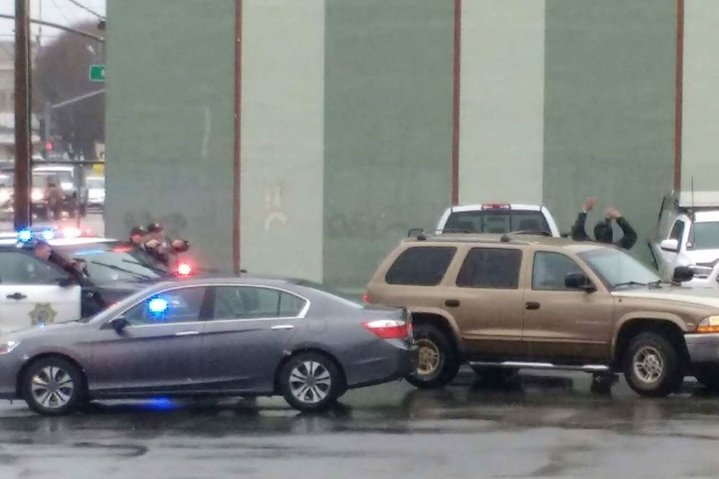 EPD contacted the registered owner of the vehicle — the father of the female occupant of the vehicle, as fate would have it — who told them that he no longer considered his vehicle stolen.
The male occupant of the vehicle, Jonathan Krasnay, 32, was arrested for possession of a stolen vehicle, being an unlicensed driver, and probation violation. The female occupant was released at the scene.
The car was towed at the request of the owner.