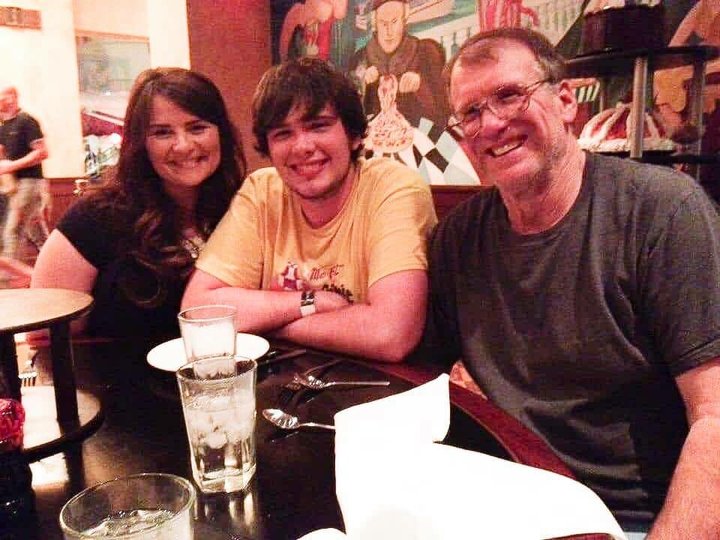 Thomas Michael Shively, born July 31, 1954, lost his battle to renal cancer on January 3, 2019, at the age of 64.
Tom was a native resident of Eureka and was a descendent of the Humboldt County pioneer Shively family. He was the youngest of four children. He spent much of his youth hunting and fishing with his childhood friend Joe Furtado. He graduated from Eureka High in 1972. He went to work for Bob Coffey at James Carl & Co. at the age of 15. Working for Bob shaped the rest of his life. Tom & Bob would have many adventures together including trips to Mexico fishing for marlin. Tom loved deer hunting and family gatherings in Honeydew.
In Tom's younger years he loved to go hiking and hunting at the Shively Log Cabin in Bull Creek. When the cabin property was sold, Tom, his brother Robert and sister Mary leased a house and 15 acres in the Mattole Valley.
He bought James Carl & Co from Bob Coffey when Bob was ready to retire in 1999. Tom and his wife Cindy ran James-Carl Painting and Decorating. He's responsible for painting many notable businesses across the county. He was recently awarded a lifetime achievement award from the Humboldt Builder's Exchange, Inc. He was so proud and truly touched by this recognition. His family and his work were his life. Tom was a perfectionist and his clients knew his word was his bond. He would always get it done. Many of his long-time employees and work associates considered him family.
Tom could be found on a "coffee break" chatting up his buddies at the paint store, cheering on his beloved 49ers or gardening. He loved cuddling his cats while catching up on a favorite TV a series he enjoyed 24, Breaking Bad and Ray Donovan. Tom had a 100 watt smile and infectious laugh. He had a quick wit and endless one line jabs. He had a nickname for everyone. He leaves a huge hole in our hearts. Tom was crushed when his oldest brother died and it inspired him to travel with his family. He enjoyed summers at their beloved cabin and ever evolving project at Ruth Lake. He snorkeled in Maui and carried his first grandson Asher in a backpack. Tom visited Las Vegas and helped renovate his daughter's bathroom in Las Vegas. If he wasn't there to fix it himself he would tell Sara exactly what to buy and how to do it herself. He was incredibly proud of his most recent project with Cameron; renovating the home our great-grand father built and the house he grew up in. His last vacation was to Disneyland. Tom went on ALL the rides with Cameron. He had the best time. His last road trip he got to see Sedona and admired the cactus and beautiful winter sunset. He had planned his dream trip but never made it to the Panama Canal.
Tom is survived by his wife, best friend and business partner Cynthia and their son Cameron, his daughter Sara and husband Aaron Pugh and his grandsons Asher and Maverick Thomas Pugh. Sisters, Margaret McNeal of Burbank, Mary Etter of Honeydew and Sister In Law Dana and husband Dan Greathouse and daughter Kyndra Williams. He is also survived by Mary Etter of Honeydew and Mother in Law, Nancy Smith. He is also survived by his nieces and nephews, Vernon and JR McNeal, Bobbie Johnson, Charlie Etter, Jennifer Wilson, Bill and Carolina Etter, Ashley Shively and husband Aaron Lagasse, Russell and wife Davone Shively, Ryan and wife Lindsey Shively.
He is also survived by his great-nieces and nephews, Gwen and Ava Rose Johnson, Morgan Etter, Corinne and Amber Wilson, David, Toni and Bella Etter, Jayden and Kiara Shively, Emma Lagasse, Gracie, Kevin, Hunter and Adalynn Shively.
He was preceded in death by his parents, William and Annette Shively, his brother Robert Shively and by his brothers in law, Elmer McNeal & Mike Etter; and mentor and long-time friend Bob Coffey.
Services will be held February 9, 2019, 11:00 a.m. at Sanders Funeral Home — 1835 E Street Eureka. A celebration of Tom's life will follow at Humboldt Bay Aquatic Center — 921 Waterfront Drive, Eureka — until 2:30 p.m.
Memorial contributions may be made to Miranda's Rescue or the Humane Society. Tom loved his cats dearly and had an appreciation for animals.
###
The obituary above was submitted on behalf of Thomas Shively's family. The Lost Coast Outpost runs obituaries of Humboldt County residents at no charge. See guidelines here.