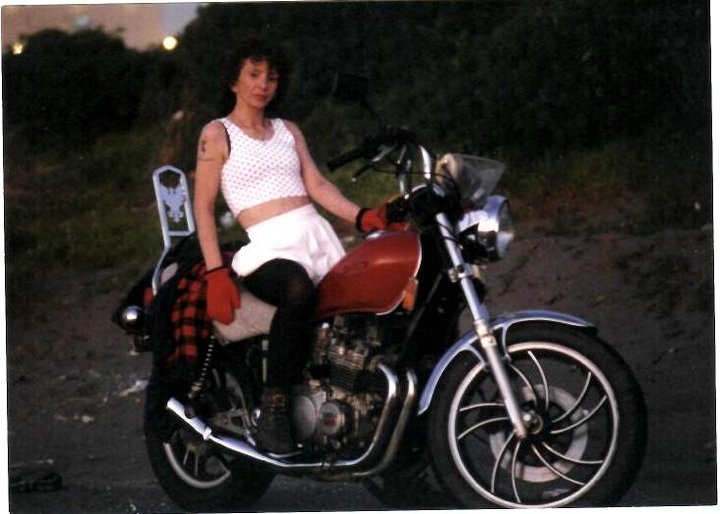 Lawana R. Burrell went away Sunday January 13th at St Joseph Hospital in Eureka. Lawana was born in Humboldt County to father Cecil Burrell and mother Darlene Burrell. As a child she battled a heart condition that would limit her physical capabilities, but would not limit her capabilities to love.

Lawana grew up primarily in Los Angeles, where later she would give birth to her daughter, Sabrina. Los Angeles became too much of a city and she returned to Humboldt County. She lived in Orick as well as Gold Beach, but spent the majority of the rest of her life living in Arcata and Eureka.
Lawana was member of the Eurkea NA and AA community and loved a lot of members from there very much. She fought a long battle with addiction, but that did not define her. She was a light that shined so ever brightly. She loved to dance, and many of the neighborhood kids would say that when the music came on she would be dancing. Lawana was a talented seamstress and could crochet beautiful things, she was notorious for dressing up, and could shoot a mean game of pool. She enjoyed doing all of these things until her health no longer allowed her to do so.
She loved going to church, and she stayed strong in prayer. She found her peace and had full life. A life full of loving her friends and loving her family, especially her granddaughters. She was an awesome Na Na. She was loved by many, and went away surrounded by love.
Lawana's daughter would like to give a special thanks to Kristen, Katie and Susan. She will forever be grateful for the love that you gave her.
Lawana is preceded in death by her grandmother Alice Maes; grandfather Reuben Maes; father Cecil Burrell; mother Darlene Melendez; brothers Tim Burrell and Edward Melendez; her nephews Joshua Burrell and Joseph "Joey" Burrell; aunts Ramona Reuss and Arlita "Nadine" Mendes and her granddaughter Shauna Burrell- Terrell.
Lawana is survived by her daughter Sabrina Terrell; son Tobias Terrell; granddaughters Tanietha, Tasia, and Jasmine; great grandchildren Emalynn. Samaya, and Zayden; sister Adele Powell; brother Gary Powell; nephews Jonathan and Austin; Her dear friend of over 52 years and sister in law Joann Bray; brother-in-law Shawn Bray; nephews TJ and Shawn Jr.; niece Kimberly, numerous cousins, and her ERM family.
Do not stand by my grave and weep
I am not here I do not sleep
I am a thousand winds that blow
I am the diamond glints on snow
I am the sunlight on ripened grain
I am the gentle autumn rain
When you awaken in the mornings hush
I am the swift uplifting rush
Of quiet birds in circled flight
I am the soft stars that shine at night
Do not stand at my grave and cry
I am not there I did not die.
- Mary Elizabeth Frye
###
The obituary above was submitted on behalf of Lawana Burrell's family. The Lost Coast Outpost runs obituaries of Humboldt County residents at no charge. See guidelines here.