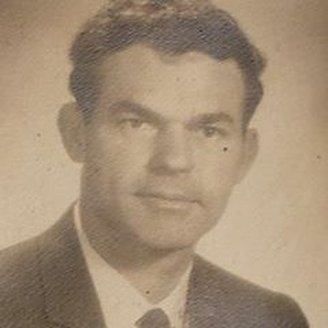 James Gregory Sullivan passed away at home on January 19th, 2019 at the age of 86. He had his two sons, Todd and Jamey, by his side. He was diagnosed with stage 4 pancreatic cancer in November 2018.

James (Jim) was born June 18th, 1932, to Eugene and Carolyn (Covey) Sullivan. He was born on Cock Robin Island. He was the fifth of eight children. Most of Jim's young childhood was spent on the island, near Ferndale California.
Jim was a Veteran of the United States Armed Forces and served in the Korean War. He returned home from the War and attended college while working many different jobs. He also started building his home, at that time.
Jim married Karen Sullivan (Fraser), who he met at HSU, she was also an art student. They enjoyed sharing their passion and love of art. They had two boys, James (Jamey) Thomas Sullivan and Gregory Todd Sullivan. They remained close friends even after their divorce.
His education includes a Bachelor of Arts from Humboldt State University, as well studies in Mexico and at U.C. Berkley.
Jim (Mr. Sullivan) taught Art at Eureka Senior High School for 30 years. His approach to teaching was refreshing, you felt like you were learning art, but also learning to believe in your own abilities, and creating art was just one example. After speaking with many of his students, and myself having the privilege of also taking my Dad's class when I was at the High School, his classroom was like a Haven, an escape from the problems of being a teenager. He was very inspiring and his enthusiasm and passion for creating art was contagious as he showed you the tools to start on your own journey of creating.
Jim was an accomplished Artist. He had the ability to create with any medium he touched, from his powerful paintings to his timeless house that he built. Mr. Sullivan has shown his art in many galleries, including Humboldt State University; College of the Redwoods; The Ankrum gallery in Los Angeles and his main gallery, Gumps, in San Francisco. His first One-Man-Show was in the Ingomar Club in 1967. His work is in many private collections throughout the U.S. and Norway.
When he retired from Teaching, he gradually became interested in gardening. Jim and his partner were known for the many Open House and Garden Show fund raisers, held at his house/garden.
One of Jim's favorite places to visit regularly was Pierson's Building Center. As a builder and an Artist, he saw possibilities of future use of tools and supplies. He would always tell the new workers his story that he was one of the first customers of Pierson's when they opened, and then joke with them about how he funded their operation.
One his favorite quotes was, "Can't Means You Won't Try", as a kid growing up my brother Todd and I heard this regularly, and we actually removed the word Can't, from our vocabulary. To this day if the idea that I can't do something, comes into my mind, I hear those words loudly following, in my father's voice.
Family was the most important thing in life to Jim. He was a very caring, nurturing, loving and forgiving person. He lived by example, and the Golden Rule. Just being around him, made you feel like You are becoming a better person.
Jim was a true friend, if you were lucky enough to have been close with him, you were like family. He was very close with his brothers and sister Joan, and the entire extended Sullivan family.
Jim was very close with many friends, and an attempt to list them would result in an extremely long obituary.
He is preceded in death by his parents, Carolyn and Eugene (Gene) Sullivan; his Partner Glenn Murray, his brothers Roger and Richard, and grandson Noah. He is survived by his brothers Jerry, Don and wife Jo-Ann, Phil and wife Barbara, Larry and wife Becky, his sister Joan and husband Frank, Cousin Ann Sullivan, Sons Jamey and Todd, grandchildren Skye, Jordan, Dakota, Alora, Serrina and Andrea, great grandchildren Azaria, Lyla, Granger, Billy, Cash, Bastion and Sterling, as well as many nephews, nieces and cousins.
As per Jim's request, there will be no services, and in lieu of flowers, please donate to the Morris Graves Museum of Art.
###
The obituary above was submitted on behalf of James Sullivan's family. The Lost Coast Outpost runs obituaries of Humboldt County residents at no charge. See guidelines here.