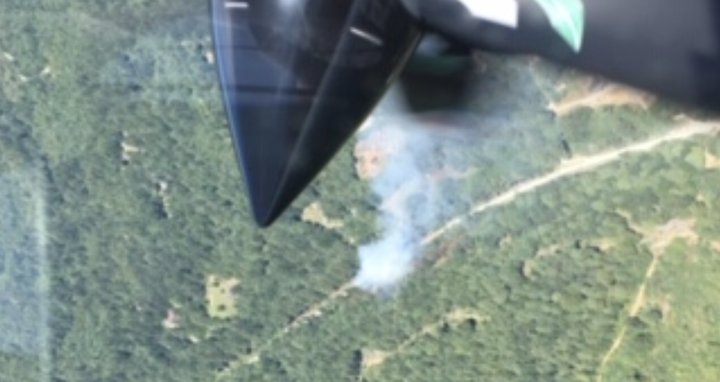 UPDATE, 4:48 p.m.: The fire's forward progress has been stopped, says CalFire's Paul Savona. The fire's about three-quarters of an acre in size.
###
As previously noted on Scanner Traffic Indicates, multiple agencies are battling a vegetation fire in Fieldbrook caused by power lines downed in a single-vehicle collision.
CalFire's Paul Savona tells the Outpost that the blaze, located near the intersection of Burnt Stump Lane and Old Railroad Grade Road is currently about a half acre in size. Units from Fieldbrook Fire, Blue Lake Fire, Arcata Fire, and United States Forest Service are on scene. An air tanker is performing drops and provides the image above.
We will update when we know more.