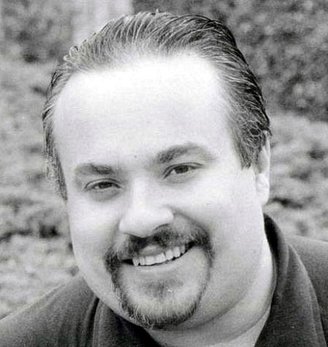 Local filmmaker William Melville (Mel) Martins passed away at the age of 59 in the early morning on Friday, July 12, 2019. A hometown boy through and through (except for a brief period of time he lived and went to school in Mira Loma, California and worked in Ely, Nevada), he was born in Eureka on October 21, 1959 to Wallace (Wally) Martins Sr. and Thelma Clement. He is alumnus of both Zane Junior High and Eureka High School, where he took three years of music, guitar and orchestra. He was especially proud of being a teacher's aide in the music department. He graduated from Eureka Adult Education in 1980.

Starting in 1990 after working as a Deputy Sheriff in Humboldt County, he went on to follow his dream writing and directing independent films. Mel had no formal training in filmmaking when he made his first feature film, Alex's Apartment. True to his hometown boy nature, he made all of his films in Humboldt County. He featured local landmarks when he could, including notable buildings such as the Eagle House.
Other independent feature films he made were Black Silence and Judgement. He made several less well-known and mostly untitled short films in which his love of film noir, psychological dramas with twists and dark humor were the highlight. His films often starred his friends and family. Mel tried hard to include his friends and family as part of the crew behind the camera too, or as collaborators on his scripts. Mel also wrote, filmed and directed many local area television commercials. Many of his family's fondest memories involve his film and commercial making, which Mel made true family affairs.
A close second to Mel's talent as a moviemaker was his impressive talent as a singer and musician. He scored all his own films and commercials with music and songs he wrote or performed himself. Mel is well loved and remembered for his talent at Spanish guitar, playing keyboard and singing karaoke. After learning of Mel's passing, more than one friend of Mel shared how much they loved hearing him sing at local restaurants, bars, and lounges. At family gatherings Mel would play guitar or keyboard and get the whole family singing and dancing. Mel had a romantic side and soft heart and liked using his talent to write special songs for the women in his life.
Though Mel only briefly had a career in Law Enforcement, he left a lasting impression on those he had worked with. He still counted many legendary local law enforcers as friends his entire life. Other endeavors he pursued as vocation were security guard in Ely, Nevada, and local business owner.
Among the passions he loved sharing with others were his love of Mad Magazine (he is said to have had one of every single issue ever made…at least in the electronic form), Conan the Barbarian, Creature Features and the classic TV show Lost in Space. He also was a fan of technology and electronics.
His favorite food was salami and both friends and family were shocked to discover when reminiscing recently how many funny stories we all have and share that somehow include both Mel and his love of salami. It was his universally beloved quirk.
Mel's faith in God and his word the Bible, gave him great comfort. Mel looked forward to the day when Rev. 21:3 & Rev. 21:4 will be fulfilled.
Mel was preceded in death by his father, Wallace, his mother, Thelma and niece Amber Holcomb. He is survived by his ex-wife Lenita Martins; brothers Wallace Martins Jr. and Wayne Martins; sisters Constance Thompson, Laura Kraasch, Jacalyn Martins, Patricia Andrew, Jenny Clement, Cheryl Martins-Fales, Jackie Bainbridge Dancy; step-brothers Kurt Westman, Kevin Wallace and Keith Wallace; nephews Loren Thompson, Brent Thompson, Justin Ames, Jeremy Johnson, and Robert Warner; nieces Tosha Martins-Bowling, Aubrey Kraasch, Chloe Clement, Joy K. Hostler, and Lateese Denton.
As per Mel's wishes, there will be no services. In lieu of flowers, please donate to your favorite charity in Mel's memory.
###
The obituary above was submitted on behalf of Mel Martins' family. The Lost Coast Outpost runs obituaries of Humboldt County residents at no charge. See guidelines here.