Video and photos provided by Wendy Pickett.
Eureka resident Wendy Pickett tells the Outpost that an unusually high number of black bears have been invading her property lately.

Luckily, her 90-pound Labrador-Chesapeake retriever named Duke also doubles as a Humboldt bear herder.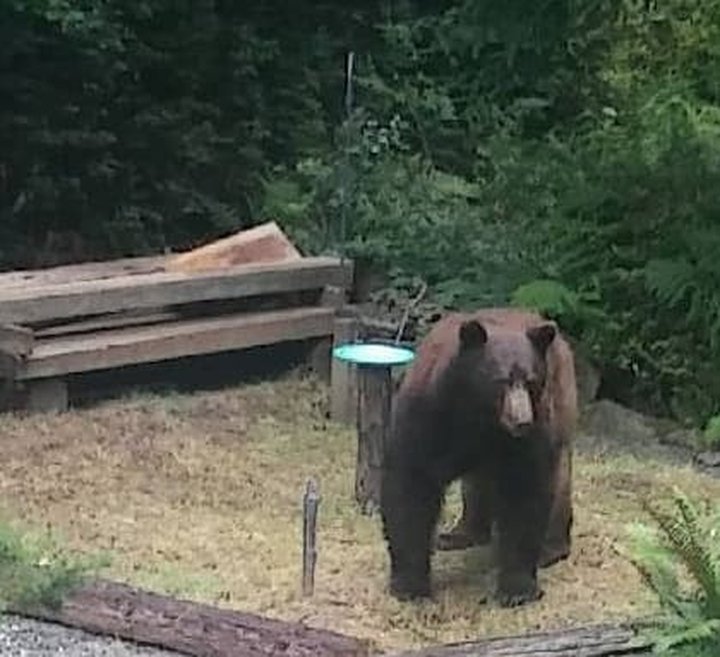 Pickett says she was washing dishes yesterday evening when she noticed yet another black bear wandering into her backyard on the outskirts of town near Myrtle Ave. That's when Duke bolted to the rescue.
The moment was captured on Pickett's trail cam (seen above).
"I had no idea my dog could run that fast!" she wrote on social media.
While the scene might seem a bit scary, Pickett says no animals were harmed.
"Duke is just protecting his and our home and disengages as soon as the bear runs off," she said. "No dog, bear, or humans were harmed in the incident that our trail cam captured.