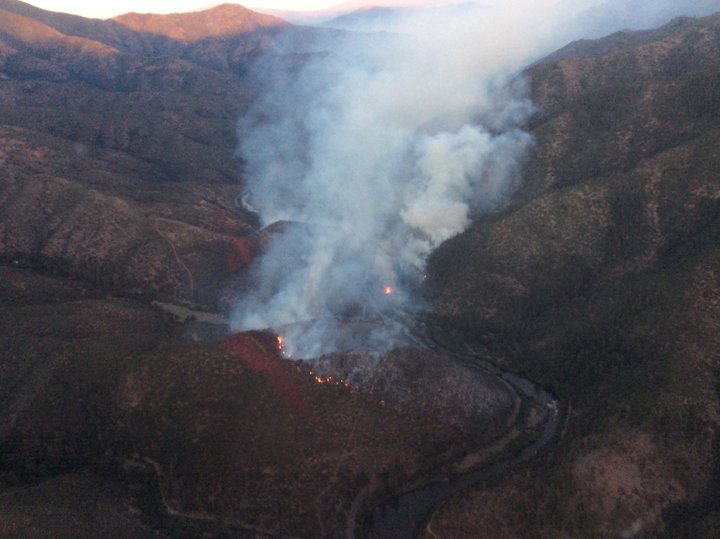 ###
A wildfire burning along Highway 96 has ballooned to 215-acres after two separate fires joined west of Gottsville yesterday evening.
The U.S. Forest Service Reports that Highway 96 is closed in the area, except for residents with ID.
The fire, referred to as the "Lumgrey Fire," is reportedly burning on both sides of the Klamath River in Siskiyou County.
Fire crews reportedly made progress on the blaze last night, holding its northern perimeter to 150 acres. However, the portion of the fire burning south of the Klamath River more than doubled last night, growing to 65 acres.
Evacuation warnings have been lifted for Dutch Creek and Empire Creek communities.
The U.S. Forest Service is the lead agency working on the fire. Calfire is also assisting.
Trying to get to the #LumgreyFire but got stuck on CA 96. @CaltransD2 said only residents with proof of idea are being let through right now. Workers said it's been closed since yesterday afternoon. pic.twitter.com/7yQaptiJJp

— Jennevieve Fong (@JennevieveKTVL) June 18, 2019