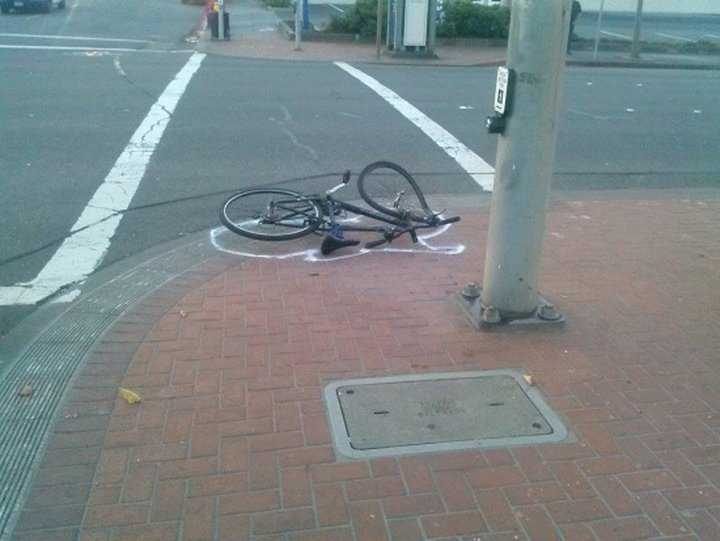 Press release from the Coalition for Responsible Transportation Priorities:
Road users in Humboldt County now have an easy way to let local decision makers know directly where they feel safe and unsafe on local roads and streets. The Coalition for Responsible Transportation Priorities (CRTP) is partnering with the Safe Transportation Research and Education Center at the University of California, Berkeley (SafeTREC) for the local roll-out of an online safety tool called Street Story.

Using Street Story, members of the public can identify locations where they have experienced a collision or a near-miss, or areas they feel are hazardous to certain road users. Funding for this program was provided by a grant from the California O­ffice of Traffic­ Safety through the National Highway Tra­ffic Safety Administration. It is free and easy to use, and is already in use in several other communities across California.

"We wanted to create a more complete picture of safety than is available from current data sources," Kate Beck, Street Story Program Lead said. "The stories of what happens in a collision or a near miss tend to get lost. We were looking for a way to collect these stories and give them more weight in discussions about safety improvements."

"Traditional sources of road safety information like police reports are extremely valuable," said CRTP Executive Director Colin Fiske. "But they don't tell the whole story—especially when it comes to people who are walking or biking. Street Story lets people directly and anonymously report where they're not safe or not comfortable using local roads. We'll be looking at the Street Story reports regularly and using them to advocate for infrastructure and policy improvements to make the roads in Humboldt safer for everyone—particularly the most vulnerable users."

The groups and agencies involved with the local Street Story roll out encourage everyone who lives or travels in Humboldt County to use the tool whenever they have relevant information to report. Simply visit https://streetstory.berkeley.edu and follow the simple prompts to enter information about a collision, near-miss, hazardous or safe area in just a couple of minutes. Street Story is not a substitute for a police report.

Media organizations can help promote the use of Street Story as a way to crowdsource information about local road safety conditions.

Data from Street Story is publicly available and can be used by members of the public as well as agencies, community groups, and the media.

For more information about SafeTREC, visit https://safetrec.berkeley.edu/. For more information about CRTP, visit www.transportationpriorities.org.
# # #