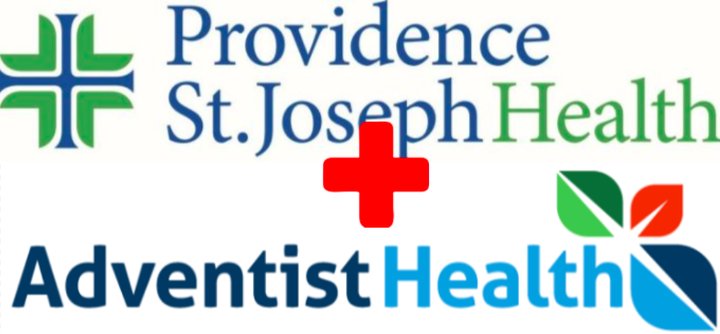 The California Attorney General's office will host a public meeting at Eureka's Wharfinger building on Wednesday regarding the proposed partnership between St. Joseph Health, the Catholic nonprofit that operates St. Joseph Hospital and Redwood Memorial Hospital here in Humboldt County, and Adventist Health, a nonprofit group whose health care adheres to the edicts of the Seventh Day Adventist Church.
Such alliances between religious health care organizations are a trend across the country. As the New York Times noted last year, one in six hospital patients in the U.S. is now treated in a Catholic facility, where access to basic reproductive health care, including birth control, is often limited.
The two organizations have proposed forming a jointly held limited liability company called ST Network, LLC, to provide healthcare through their existing facilities in Humboldt, Lake, Mendocino, Napa, Solano, and Sonoma counties.
The office of California Attorney General Xavier Becerra is reviewing the proposed merger deal, which requires his consent. The review process includes a series of public meetings across the state, the first of which will take place Wednesday, starting at 10 a.m., at Eureka's Wharfinger Building.
The ACLU of Northern California, which sued St. Joseph Health earlier this year for discrimination against a transgender patient, is encouraging folks to attend the gathering and voice their concerns.
"We know, unfortunately, that St. Joseph as a system, denies and bans a range of reproductive health services," said Ruth Dawson, policy counsel for ACLU of Southern California. Like other Catholic organizations, she said, St. Joseph follows the Ethical and Religious Directives for Catholic Health Care Services, a set of rules developed by Catholic bishops and based on religious doctrine rather than patient health.
Among the procedures frequently denied at religious health care facilities are abortions, vasectomies and postpartum tubal ligations.
"We have seen our clients and other patients be denied gender-affirming care," Dawson said. This is what prompted the lawsuit filed in March on behalf of Oliver Knight, a local man who was allegedly denied care at St. Joseph Hospital because he is transgender.
"Unfortunately, we know that Mr. Knight is far from the only patient who has had that experience at that hospital," Dawson said.
On a webpage set up to encourage attendance at Wednesday's meeting, the ACLU notes, "We need to make sure that if the merger goes through, the hospitals have ROBUST and ENFORCEABLE conditions to protect the community … ."
In response, St. Joseph Communications Manager Christian Hill said that while there is an agreement between the two organizations, it would not entail a merger.
"This is a partnership and proposed joint operating company where each entity will continue to own its facilities," he said via email.
"As far as ACLU's claims," he continued, "they are unfounded and untrue. Our organizations do not serve overlapping communities, and we do not intend to reduce access to care. In fact, this partnership will allow us to enhance clinical integration, develop more comprehensive care continuum strategies and expand specialty care, providing patients with more options for better, more coordinated care closer to home."
More information about Wednesday's public meeting can be found on the Attorney General's website.
# # #
Note: This post has been updated from its original version to include quotes from Christian Hill and to correct references to a merger.