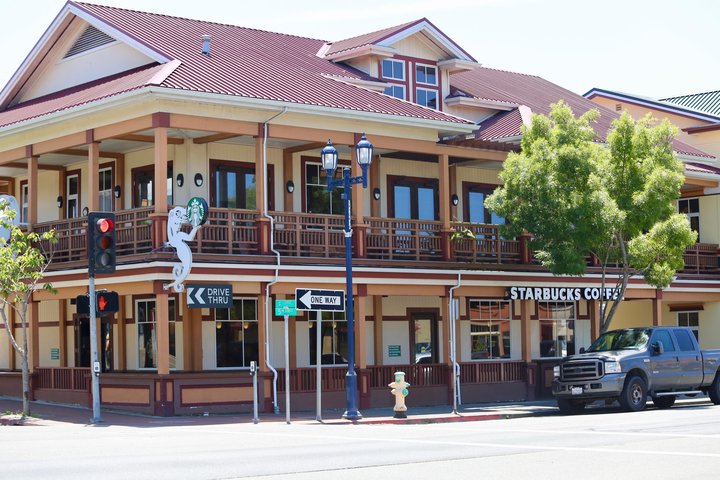 ###
Eureka police are looking for a man who reportedly used a racial slur before assaulting two women at the Fifth Street Starbucks Tuesday evening.

Eureka resident Letitia Gaillard says she and her friend were attacked after a confrontation between them and a man who took her seat at the coffeehouse while she was outside smoking.
"I did my usual of asking him if he could move out of my seat as ALL of my stuff was on the table right in front of him," Gaillard wrote on Facebook. "He decided to show his racism by calling me a "F***ing N****r and then shoved me."
Gaillard, who is American Indian, Black, Jewish and Lebanese, says the man then punched her friend in the face and shoved her into a table.
After a brief scuffle, another man inside the Starbucks reportedly stepped in and helped separate the attacker form the two women. Following the attack, Gaillard's friend began having seizure-like symptoms and was taken to the hospital by paramedics.
EPD spokesperson Brittany Powell told the Outpost that the man fled the scene before officers arrived.
"The Eureka Police Department is actively investigating the incident and attempting to locate surveillance," Powell said. "Officers are following up on a possible suspect lead provided by one of the victims." (The incident was initially marked as "unfounded" in the police department's computer-aided dispatch system, but Powell said that was likely due to user error.)
The suspect is described as a white man in his late 30s with short, blonde hair and thin build, standing roughly 6 feet tall. He was also seen carrying a longboard with green wheels.
If caught, Powell said the man could be charged with two counts of assault and battery, and one count of disturbing the peace with use of offensive language in a public place.
If and when the case is submitted to prosecutors, Powell said it will be up to the District Attorney's Office to pursue hate crime charges.