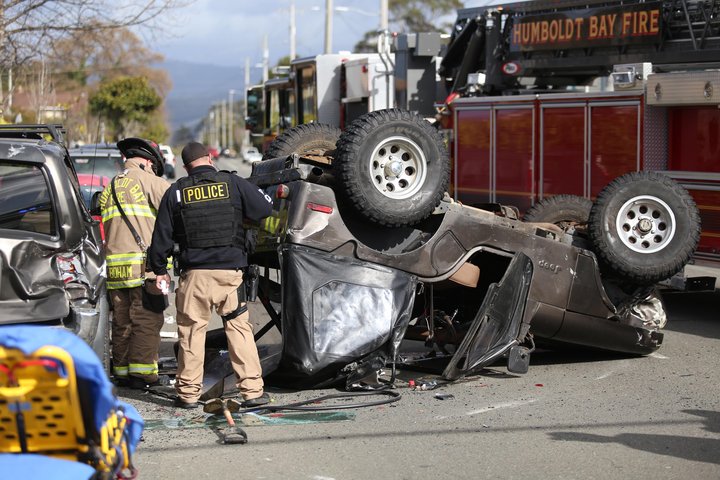 A multi-vehicle crash briefly closed 7th street moments ago, after a Jeep and a Cher-ae Heights van collided near J Street.
EPD officer Eddie Wilson told the Outpost on scene that the Cher-ae Heights van was traveling south on J Street and the Jeep was traveling east on 7th Street when the crash occurred.
The Jeep rolled as a result of the crash, hitting a parked car before coming to rest on its roof.
The driver of the Jeep was taken to the hospital via ambulance.

The Outpost's Andrew Goff reports that the roadway is now clear and traffic is flowing again in the area.