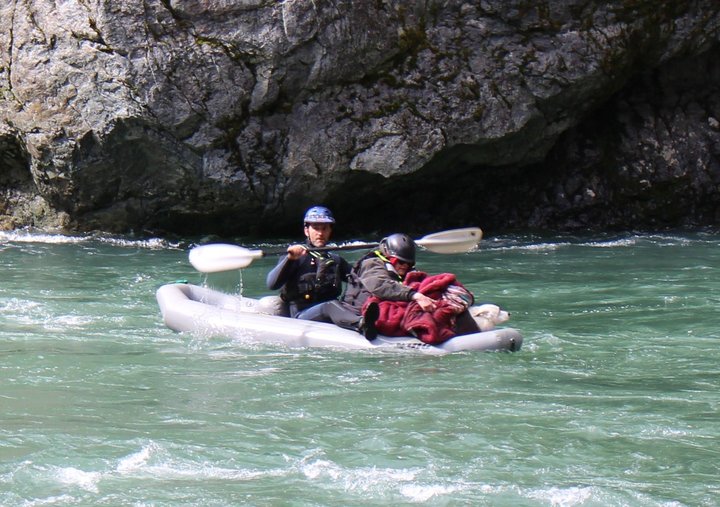 Trinity County Sheriff's Office press release:
On Tuesday, March 12, 2019 at approximately 8:10 a.m. the Trinity County Sheriff's Dispatch Center received a call of a stranded couple and their injured dog at Forest Glen near Hells Gate Campground.

On Monday David R. Caldwell of Trinity Pines and Shannon Goff of Hoopa had been out looking for a trail in the Forest Glen area. When they stopped on the Summer Home Road their dog took off after a fox and fell approximately 200 feet down a cliff. The couple attempted to get their injured dog but upon getting down the cliff were unable to climb back out due to the steep terrain and how wet the area was. The couple and dog spent the night on the rocks near Devil's Hole.

Upon receiving the call, emergency personnel responded to the scene. An aerial rescue was considered but weather conditions did not permit this type of rescue. Trinity County Sheriff's Deputies, United States Forest Service Law Enforcement Officers, California Department of Fish and Wildlife Law Enforcement Officers, and volunteers of Trinity County Search and Rescue used a kayak to gain access to the stranded couple and their dog. The couple and dog were transported across the river safely.